Ryan Seacrest appears at CES to promote Typo2
11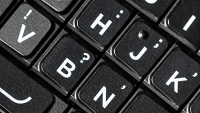 With American Idol about to premiere its 14th season in a few days, Ryan Seacrest took time off from his busy schedule to appear at CES. Seacrest, who just hosted the nation's top-ranked New Year's Eve show, was in Las Vegas to promote his iPhone keyboard accessory Typo2. You might remember that this is the snap-on physical QWERTY keyboard that works on the Apple iPhone, for those who need the feel of real keys when they type.
Typo ran into problems initially when
BlackBerry sued the company
. No question that the look of the original Typo was a blatant rip-off of the
BlackBerry Bold 9930
QWERTY, but Typo2 has a completely different look. Seacrest, who came up with the idea for the product after carrying around an BlackBerry for messaging and an iPhone for everything else, has been the face of the company. At CES on Monday, he said that Typo is working on models of its physical keyboard for the
Apple iPad Air
and the
Apple iPad mini
.
Typo2 is available from the company's website, which you can get to by clicking on the sourcelink. The version for the
Apple iPhone 6
is $99 and $79 will buy you the Typo2 for the
Apple iPhone 5s
and
Apple iPhone 5
. The latest version of Typo includes a one-key currency toggle, a backlit keyboard and a lock key to prevent unwanted typing or dialing.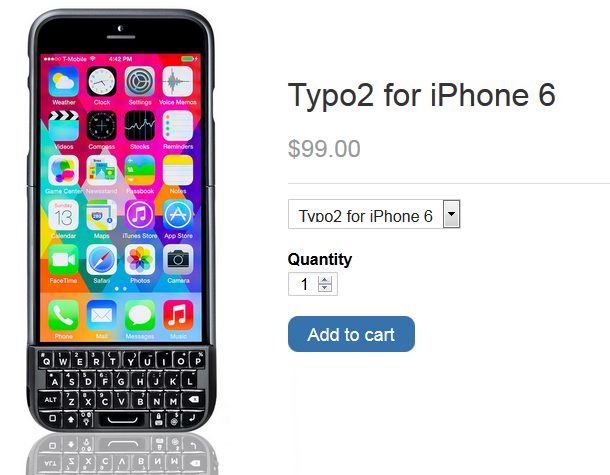 Typo2 has a whole new look
source:
Typo2
, TechCrunch