Runtastic, Runtastic Pro, and RunKeeper score support for Android Wear
6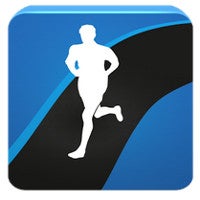 Yesterday, we told you that the official
Android Wear companion app
has already cleared Google Play. Additionally, Google's app repository now comes with a dedicated section, which comprises a number of curated apps that fully support the new platform.
Some of these apps
are Google Hangouts, Google Maps,
IFTTT
, Pinterest, American Airlines, etc.
All in all, the list of Android Wear-friendly apps is a little brief as of now, but it is steadily growing. One of the latest additions to it are two rather popular fitness-centric apps - Runtastic and RunKeeper. Thanks to recent updates, both of these have received support for Android Wear, which means that the duo will display information about your vital signs directly to the smartwatch on your wrist. Said integration doesn't mean that you can install these directly on your Android Wear wearable, mind you – you still need to have your smartphone nearby.
Both of Runtastic's versions, the free and the paid one (Runtastic Pro), have received the nifty ability to communicate with your Android Wear gadgets. The newly-scored integration does not only allow you to
"read your favorite stats from your wrist"
, but also to start a certain workout session via a simple voice command. RunKeeper has received similar functionalities – it displays your fitness stats and allows you to control it via voice commands, as well.
The updates that brings Android Wear support to RunKeeper, Runtastic is being rolled out on stages, so be advised that it might take a while before they arrive. Hopefully, the updates in question will have landed by July 7, when
LG's G Watch
and
Samsung's Gear Live
smartwatches will hit the shelves.
source:
Android Central
,
GigaOm