The first 6 Android Wear apps already revealed
11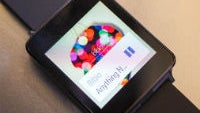 Google finally took the lid off of Android Wear today and showed us what life could be like with Google wearables. The preview SDK had a focus on notifications, but the full SDK is pushing how to translate an app experience to the new form factor. Google had a good number of apps to show off.
As was the message with the preview SDK, Google really wants Android Wear to be used for quick, glanceable information that doesn't require much in terms of interaction. So, it's not all that surprising which apps are the first to make it to Android smartwatches, including a cooking app, a song sharing app, and a taxi service app. All would be fast interactions for a specific purpose, and should work well on smartwatches.
Without further ado, here are the six apps shown off first for Android Wear.