Official Android Wear App now available in Google Play
9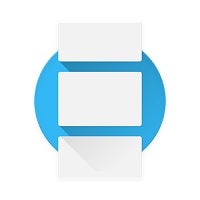 Android Wear is the smartphone companion app which helps you connect and manage your new
LG G Watch
or
Samsung Gear Live
…or at least this is what you
will use
to connect such devices once you receive them from Google.
The G Watch ships within a couple days of ordering, and the Gear Live will ship by July 8th from Google Play. Priced at $229 and $199 respectively, both smartwatches deliver a uniform user experience, as will the
Motorola Moto 360
when it becomes available later this year.
The differences between the three are subtle, and really boil down to three things. The G Watch will allow switching out of watch bands, the Gear Live has a heart rate sensor, and the Moto 360 is round. There are some other subtle differences functionally, but internally, the LG and Samsung are basically the same, and while it has not been confirmed by Motorola, we are not expecting much, if any, of a departure from the quad-core Qualcomm Snapdragon 400 CPU, 4GB of storage and 512MB of RAM.
Just as the Android Wear user experience will be the same on watches that use it, that makes setting things up and managing them from the app all the easier. Once things are connected, you can set up what and how certain functions alert you on the watch along with controlling voice action preferences. There are already
half-a-dozen apps
ready to go, and
more will undoubtedly be added
in short order.
Obviously, without an Android Wear smartwatch, the app is not of much use, but at least you will be ready once you get your G Watch or Gear Live delivered to you.
source:
Google Play