Rumor alert: next Nexus smartphone due within 30 days, Android 4.2 on board
73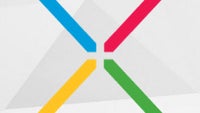 Brace yourselves, folks, for we have another fresh dose of Nexus rumors to deliver. According to
"industry sources"
, Google has a new smartphone to unveil within no more than 30 days, and it will be powered by a new Android version. That is said to be
Android 4.2
, which has reportedly been showing up on server logs already. Moreover, the sources confirm that information regarding the handset has been leaked online already, although they don't specify which one among all rumored devices we deal with on a daily basis is the new Nexus.
Now, we have to highlight the fact that no hard evidence exists in support of these rumors. However, they might end up being on the right track. After all, the Samsung Galaxy Nexus is nearly a year old, so the time seems perfect for a newer model to succeed it.
Note that none of the above is official information, so it should be taken with a great deal of disbelief. But in case it turns out to be true, what do you, guys, think about having Nexus smartphones manufactured by different makers? Share your thoughts with us in the comments!
Recommended Stories