Rockstar Consortium gets DOJ green light to buy Nortel's patent portfolio
2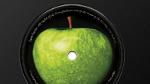 The Rockstar Consortium, a group made up of some of the
biggest and most powerful global names in tech,
has finally
received a green light from the Department of Justice
to buy most of Nortel's patent portfolio for $4.5 billion that it won last year in an auction. The DOJ has been investigating the winners before giving thumbs up to the purchase. The companies involved, Apple, RIM, Sony, Microsoft and Ericsson,
will be receiving 4,500 patents
related to networking, internet and communications. Those using the technology covered in the patent without a license better beware because from the sounds of it, Rockstar plans on being diligent about getting paid royalties for the technology. Rockstar says it will "
implement its plans to pursue licensing agreements with companies that are harnessing its intellectual property
."
Rockstar CEO John Veschi, formerly Chief IP Officer of Nortel, said that the Consortium is looking forward to working with companies who want access to what was once innovative technology from Nortel, and grant licenses to these tech firms. In its prime, Nortel was known as Northern Telecom, a multinational telecom company. The DOJ had initially held up signing off on the deal because they were afraid that the newly acquired patents would be used in an offensive against Android. The Feds would like to see the Consortium using the intellectual property it purchased
strictly to defend itself from Android initiated lawsuits
.
Apple is the biggest investor in Rockstar, contributing $2.6 billion of the $4.5 billion spent to buy the patents. And if you're wondering why 5 big tech giants would come together to buy the patent portfolio from Nortel, the reason is that they
have a common enemy in Mountain View
by the name of Google. The latter tried the low bid approach and tried to win the patents in an auction against Rockstar, but its $90 million bid was woefully short. Apple itself is happy to have an ownership position in the IP communications patents purchased from Nortel just in case Motorola does some saber rattling with its large portfolio of IP patents.
source:
IntoMobile