Research says stereoscopic 3D viewing on a smartphone can cause eye problems and headaches
25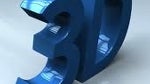 Have you noticed that when you use the glasses-free 3D display on the HTC EVO 3D or the LG Optimus 3D/LG Thrill, that you get a headache after a while, or when viewing the screen from a certain angle? According to a report in the Journal of Vision, this is normal and
more serious eye problems can develop
from staring at these stereoscopic screens.
The report, written by
an Optometrist named
Professor Martin Banks, was based on a test of 24 adults using a 3D smartphone. The test revealed that close viewing of a 3D stereoscopic display caused discomfort when users focused on the images closer to the screen. Images that appeared to be in the background caused fewer problems. When looking at 3D in a movie theater,

things are reversed

because of the distance of the screen from your eyes, and the discomfort there comes from background images.



Researchers are suggesting that a new study be set up that would include more participants including children, many of whom are using the same 3D technology found in smartphones with the Nintendo 3DS mobile game player. The latter device and the HTC EVO 3D and LG Optimus 3D/LG Thrill all have a control that allows the user to

reduce the severity of a 3D image

. Staring too long at a 3D display, or viewing the screen at a specific angle can cause

discomfort, visual fatigue and headaches

.

More 3D flavored smartphones and even some tablets with 3D functionality are bound to be launched in the next year.
If this technology is to be more than just a fad,
it would be important for manufacturers to continue to seek ways to offer 3D images

with less potential damage

to the eyes and with fewer headaches.

source: DaiilyMail via Pocket-Lint