Report says Android is responsible for 79% of mobile malware
68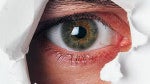 The latest Mobile Threat report from F-Secure shows that of 96 new families and variants of threats to the Android OS, almost a quarter of them had to do with the ol ' Premium SMS con which has your phone send out messages to
premium rate
numbers. The messages quickly disappear from your phone and leaves a big fat charge that goes on your monthly cell bill. Other variants of this scheme include hijacking your SMS to subscribe to some type of costly service.
Another form of malware steals the mobile Transaction Authentication Number (mTAN) that banks send via SMS to validate mobile transactions. In the wrong hands, this can lead to the draining of your account because the with the mTAN, a request for funds
seems genuine
. There is some hope; the report noted that extra security prompts when downloading Android 4.2 should help reduce the threats. Some of these threats enter your Android phone through the installation of an app. For example, an app that promises to improve your battery life could be ready to rip you off by collecting information on your phone including its unique IMEI number.
The report notes that 79% of all threats were related to Android in 2012, up from 66% during the previous year. Symbian was targeted for 19% of malware threats last year, down from 29% in 2011. It's quite a reversal since 2010 when Symbian was the target for 62% of all malware atacks and Android was the target for just 11%. But that is what happens when you go from a small share of the smartphone market to becoming the leader, and vice versa.
But another report says that F-Secure's numbers
overstate
the problem by counting Android test-tools as malware. The problem is that these tests can show up looking like a threat. Another problem is that the report doesn't show if these threats came from an app downloaded from the Google Play Store or from a third party where the apps might be more open to malware. So keep that in mind as you think about the numbers from F-Secure.
source:
F-Secure
,
VentureBeat
via
eWeek
Recommended Stories