Report claims Google I/O will reveal just an updated 32GB Google Nexus 4 with LTE support
99
We've heard about a number of concepts for the upcoming new smartphone that is expected to be revealed by Google at next month's
Google I/O
. One rumored model was the
LG built Google Nexus 5 also known by the heavy metal styled name of the LG Megalodon
. This device was tipped for an October launch and if you took every smartphone fan's wet dream, it would sound like this device. Imagine a 5.2 inch FHD OLED screen, a quad-core 2.3GHz Qualcomm Snapdragon 800 and a 16MP snapper capturing video in 4k at 60fps. And inside it is sporting
512MB of RAM
3GB of RAM. Too good to be true, obviously.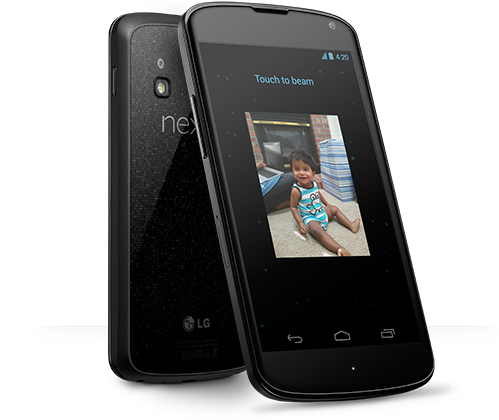 A report says that the only new phone coming to Google I/O is an updated Google Nexus 4
Then, there is the Motorola X. With our sources
insisting that the device is still in the prototype stage
, an appearance at Google I/O seems out. And that brings up a report from
SidhTech
which cites unnamed sources in saying that the
only phone
to be revealed at next month's Google I/O developer conference will be an updated
Google Nexus 4
. The new model will feature an expanded 32GB of native storage and will include support for LTE and CDMA.
What makes this believable is that it addresses some issues that were seen on the current version of the Google Nexus 4, namely the
lack of an LTE radio
. Also, the inclusion of CDMA support will allow Sprint and Verizon to offer the phone. The 32GB model takes care of those who complained about not having a microSD slot for the phone.
So what if this is all that is coming to Google I/O, at least phone-wise? Would it be enough for you to lose faith in your fellow man? Just take this report with the same grain of salt and skepticism that we suggested with the LG Megalodon and you'll remain perfectly balanced all day. Google I/O runs from
May 15th through the 17th 2013
.
Thanks, Anonymous Tipster!
source:
SidhTech
via
TechnoBuffalo