Motorola X Phone release slips to "August or later"
56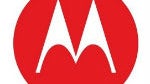 It looks like work on the mysterious Motorola X Phone is not going as quickly as hoped. We had been hearing that the device was slated for release in
late June or July
, but new word from our sources say that the release date has actually slipped to "August or later". There's no word on why the release date has been pushed back though.
According to our source, the device is still in the early prototype phase. It is planned to be about a 1080p 4.7" display with a very thin bezel, and was described to look a lot like the leaked photo we saw a while back, so maybe that photo was a real shot of a prototype. The prototype did not have an SD card slot, as expected. And, it was running Android 4.2, but it was not pure stock, there were some small changes.
There was no word on why the device had been delayed, but we have heard before that
Google was not "wowed"
by devices that were in the Motorola pipeline, and the X Phone is one of the last of those devices. We suspect that Google may have decided it's better to make the phone into what it wants rather than releasing something that doesn't meet internal standards. Whatever the reason, it's looking less likely that we'll see the device at Google I/O.