Report: Sprint to buy FreedomPop for as much as $450 million
17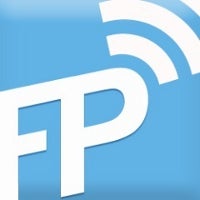 The nation's third largest carrier, Sprint, is reportedly interested in buying MVNO FreedomPop. The latter is known for its low priced service that uses a combination of Wi-Fi and Sprint's nationwide network, to provide wireless service to its customers. A purchase of the upstart wireless provider could cost Sprint $250 million to as much as $450 million. If Sprint decides to make an investment in the company, it could lay out as much as $200 million. Rumors of Sprint's interest in the MVNO
started around the time that it decided to abandon talks with T-Mobile
about a merger.
A purchase of FreedomPop could help Sprint add revenue, while lowering the cost of customer acquisition. There is no guarantee that a deal can be worked out, and there are other wireless firms said to be taking a good, hard look at FreedomPop. But it wouldn't be an overstatement to say that Sprint needs to do something. Of the four major U.S. carriers, Sprint was affected the most by rolling out its 4G LTE network. The work left gaps in the carrier's pipeline, and that led to an exodus of subscribers from Sprint. Many walked into the open arms of John Legere at T-Mobile.
It didn't help Sprint that U.S. regulators
forced it to put the kibosh on a long rumored deal to buy T-Mobile
. By the end of this year, the two rivals are expected to switch positions with Sprint dropping back to become the fourth largest carrier in the states. New Sprint CEO Marcelo Claure recently said that in terms of subscriber losses and market share, "
The company was in the weakest condition it has ever seen
."
We have followed FreedomPop
ever since the company began offering service to consumers
on October 1, 2012. Since opening its doors, the company has been the subject of takeover rumors from time to time. Earlier this year, there was talk that the company
would end up in the arms of AT&T or T-Mobile
. Now, it is Sprint's turn to be linked to a possible FreedomPop acquisition. Both sides are refusing to comment on the rumor.
source:
USAToday