FreedomPop on verge of being purchased by a major carrier
5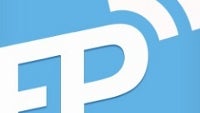 Sprint MVNO FreedomPop, could be the subject of an acquisition by a major carrier. Talks started to ramp up after
Sprint decided not to go after T-Mobile
earlier this month. FreedomPop CEO Stephen Stokols has confirmed that his company is the target of a possible buyout, but could not give out more information. Could it be Sprint that has the interest in FreedomPop? Considering that they have had dealings with each other, it does make sense. But there are reasons to think that this is not the case.
Once SoftBank founder and Sprint Chairman Masayoshi Son decided that he couldn't fight City Hall (namely the FCC and the FTC), he decided to stop pursuing T-Mobile. He also
replaced long time Sprint CEO Dan Hesse with Marcelo Claure
. But Claure's goal is to allow Sprint to challenge the Verizon and AT&T duopoly alone, without requiring an acquisition. Thus, we would be very surprised if FreedomPop became the target of Sprint.
On the other hand, from its earliest days, FreedomPop was supposed to be living on the edge, offering free monthly data to subscribers. Hmm. Which carrier does that remind you of? Would T-Mobile be interested in a unique boutique like FreedomPop to help spread the word from the good book of Legere?
FreedomPop CEO Stokols said that the carrier will reach the one million subscriber mark by the end of next year. By the end of this year, FreedomPop will be available in small and large retail stores in eight major markets like New York City, Dallas and Houston. FreedomPop's wireless service will also be available in 1700 Staples stores from coast to coast before the holiday season starts.
A growing company like FreedomPop will certainly be targeted by bigger carriers who would love the opportunity to capture fresh growth. And the best part is that an acquisition like FreedomPop would probably fly under the regulator's radar. An acquisition by T-Mobile would put it that much closer to leapfrogging over Sprint, something that
John Legere says will take place before the end of the year
.
source:
FierceWireless