AT&T and T-Mobile both rumored to be possible partners for FreedomPop
4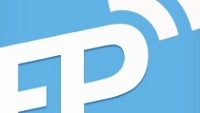 Sprint MVNO FreedomPop is looking to add another partner in the U.S. The hybrid carrier offers voice and data over Wi-Fi, using the Sprint network to fill in the gaps. The mobile operator is
trying to spruce up its offerings
, adding a refurbished
Apple iPhone 5
to its line-up for $349. There is also talk about FreedomPop possibly expanding its operation overseas.
With Sprint's pipeline already taking care of the gaps in Wi-Fi coverage, FreedomPop CEO Stephen Stokols says that he wants to partner with AT&T or T-Mobile for strategic reasons. That strategy has to do with the use of SIM cards. FreedomPop wants to pair up SIM powered devices with a Skype-type app called
FreedomPop Free Voice and Text
that will offer free calls and texting to those with a data connection. FreedomPop is hoping that customers of other carriers try out the app and switch.
"AT&T has been traditionally slow to move to wholesale, but that's changing a bit. T-Mobile traditionally had a strong wholesale business. But they are becoming a little bit more retail-centric. They think they're the disrupter and 'uncarrier."-Stephen Stokols, CEO, FreedomPop
The OTT app plus SIM card strategy is something that FreedomPop wants to try in international markets. Getting a deal with an operator like Orange or Vodafone is the goal, and an international presence is actually higher on FreedomPop's wish list than signing a second MVNO deal with AT&T or T-Mobile in the U.S. is.
FreedomPop CEO Stokols says that he is happy with Sprint's current service for his customers, although the speed of the network rollout has been slower than Sprint had initially promised. The executive said that with his Sprint Spark supported phone, he is getting speeds as fast as 80Mbps in Los Angeles.
source:
FierceWireless