Report: Nokia considers building a phablet for 2014
30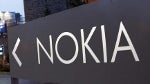 According to a published report, Nokia is considering producing a phablet that would be released in 2014. Previous speculation from earlier this month suggested that the Finnish based carrier was working on a
6 inch phablet
that would be released in Q4 of this year. Pricing was rumored to be in a range of £400 to £500 ($621 USD to $776 USD) for the device which would be powered by Windows Phone 8.
The latest buzz around the water cooler is that a Nokia phablet will be offered in 2014 with the OEM looking for suppliers. The GDR3 update for Windows Phone that is due out late this year will
allow Nokia to offer the 1080 x 1920 resolution
on a large screen that will produce a pixel density high enough to compete with other high-end models. Remember, we are talking about a possible 6 inch Windows Phone powered model on a platform that has not gone over 4.5 inches.
Speaking of that, you might recall that earlier this month we passed along the rumor that Nokia was going to introduce the
Nokia Lumia 625
during the May 14th media event. According to the source, this is a low to mid-range Windows Phone with the largest screen ever seen on a Windows Phone flavored model at 4.7 inches. A 480 x 800 resolution on the glass reminds us that this not a top-shelf device.
So far, only Huawei and Samsung have crossed the 6 inch barrier with the
Huawei Ascend Mate
and the
Samsung Galaxy Mega 6.3
. Huawei is apparently taking things up a notch with the word that the Chinese OEM is working on a
6.5 inch smartphone
which would surpass the 6.1 inch Huawei Ascend Mate.
It doesn't seem like it was that long ago when the
HTC HD2
, at 4.3 inches, was considered to be incredibly large.
source:
DigiTimes