Report: LG Innotek to produce flexible printed circuit boards in 2018 for the Apple iPhone 9
10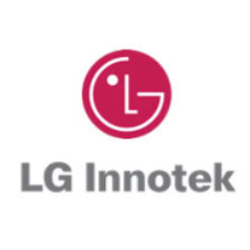 We are still a bit under three months away from the introduction of the 10th anniversary iPhone model that has been dubbed the
Apple iPhone 8
. And while it would appear that Apple is still trying to decide where the heck to put the Touch ID button on the premium unit, there already is talk about a flexible printed circuit board that LG Innotek will mass produce in 2018, which could end up inside the Apple iPhone 9.
A report out of Korea today says that LG will break ground on the facilities some time during the second half of this year, where its Flexible Printed Circuit Board will be made. Samsung has been the leader in the field with its Samsung Electro-Mechanics flexible boards. These were first implemented with the
Samsung Galaxy S6 edge
in 2015.
A flexible OLED screen was employed by Samsung on that model
, which required the use of the Flexible Printed Circuit Board.
Apple is switching to a flexible OLED panel for the iPhone 8 this year, which means that the company has to use a Flexible Printed Circuit Board since regular PCBs won't work with the screen. Besides the rumor that Apple will use LG Innotek's FPCB next year, there is speculation that the 2018 iPhone models will
feature screens weighing in at 5.28-inches and 6.46-inches
. Both of those models will use OLED panels, according to the speculation.
source:
KoreaEconomicDaily
via
MacRumors