Report: Samsung to double OLED panel supply for iPhone 9
61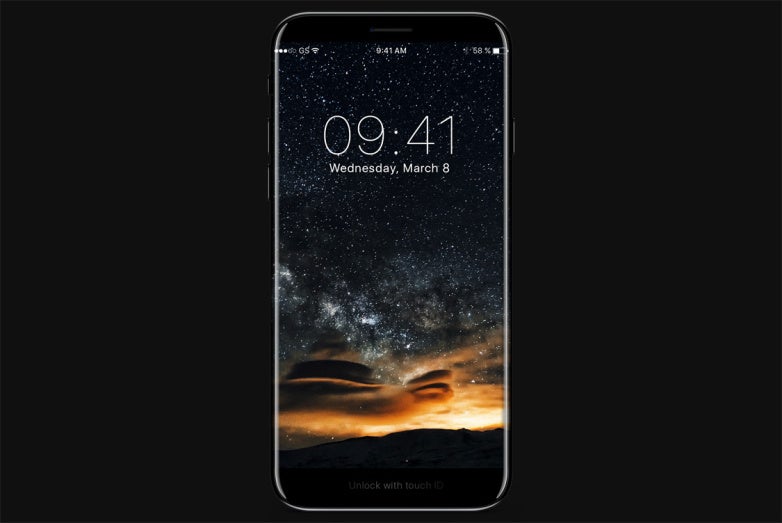 iPhone 8 concept image
We're still about 4 months away from the announcement of this year's iPhone models, but it looks like Apple is already acting to secure display panels for its future handsets.
A hot new report from
The Bell
suggests that Cupertino and Samsung have recently signed a deal for the shipment of more than 180 million OLED panels, which will be used for the creation of Apple's 2018 flagship, tentatively called the iPhone 9. This is more than twice the amount which Sammie's display division has allegedly agreed to produce for 2017, in which Tim Cook & Co. are said to unveil at least one OLED-powered iPhone model.
Those of you who are actively following the story might be a bit puzzled (we know we are), as less than two months ago, sources from the East Asian country indicated that a
two-year deal
between the companies has already been sealed. However, said earlier reports didn't mention the amount which Samsung has agreed to produce for 2018, so it is possible that we now have the specifics for that particular period.
Apparently, next year's iPhone 9 is expected to come in two OLED variants, one with a 5.28-inch screen, and one with a colossal 6.46-inch display. If Apple is truly planning to stop employing LCD panels on its phones from next year, these numbers might correspond with the tech giant's sales expectations. Still, it is advisable that you take this information with a huge grain of salt, as we first need to see Apple's plans for this year before we can safely label this as anything other than speculations.
The Korean media outlet cites an anonymous industry source, who has commented on the agreement:
The two companies have recently signed a non-disclosure agreement on general conditions, including the screen size. Other details such as screen design and functions could be adjusted considering the phone is still under development.
Recommended Stories