Reinvented Microsoft coming: primed to focus on devices and services, rather than Windows/Office
24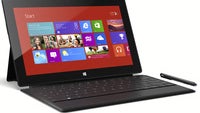 Microsoft has apparently decided that now is the prime time for a major restructuing and reinvention of the company, while competitors are having a field day in mobile and threatening PC sales.
CEO Steve Ballmer's vision from October last year for a Microsoft of "
devices and services
" is apparently underway already, and soon there will be shifting focus on
making more gear, as Ballmer hinted
, and fusing it together with services from the gamut of Microsoft's universe, rather than mostly putting efforts in the Windows and Office franchises. That's what he said at the time:
Do I anticipate that partners of ours will build the lion's share of all Windows devices over the next five years? The answer is, absolutely. With that said, it is absolutely clear that there is an innovation opportunity on the scene between hardware and software and that is a scene that must not go unexploited at all by Microsoft.
Will this mean
Microsoft making its own phones
, more tablets and convertibles as well? We don't know, but newcomers in Redmond's family like Skype are primed to receive a prominent role, as well as the company's Interactive Entertainment Division. We can't wait to see what changes will this restructuring process bring, and how while our expertise, mobile, be affected by it.