Red Nexus 5 photographed; red and yellow models tipped for release in Vietnam as soon as next month
24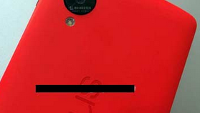 Remember those commercials from the golden days of television that asked, "
Does she or doesn't she? Only her hairdresser knows for sure
." What got us thinking about that iconic ad slogan was the report on Friday out of Vietnam that a red colored
Nexus 5
had been discovered. On Wednesday evening, we showed you a video that a reader had sent us
showing new colors for the stock Android phone
getting ready to soon be published on the Google Play Store. At the same, we posted some photos showing the new colors as they supposedly will appear when ready to go on sale.
This afternoon, after taking a good look at the pictures of the Nexus 5 dressed in the alleged new colors,
we noticed a similarity between them and a bunch of photos that were previously labeled as being fake
. And yes, it is still possible that the video and the pictures were not real. But that doesn't explain the report and photograph from Vietnam, which also is accompanied by further details.
According to the published report, the new red Nexus 5 in the photo accompanying this story is just a sample, although the commercial model is expected in late February or March in Vietnam. At this time, it is unknown what other markets will offer it. In addition, a yellow version of the phone is also expected in Vietnam at the same time.
As we said this afternoon, don't get your hopes up too high, because the photo from Vietnam could be a fake. But it does seem to be a strange coincidence that the photo appears following Wednesday's video.
So will there be different colored versions of the Nexus 5? Only Google and LG know for sure.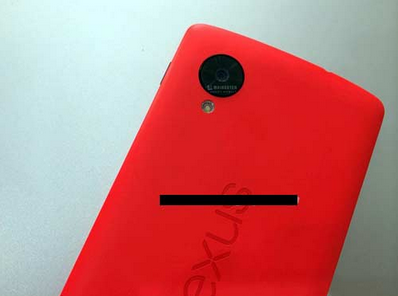 This Red Nexus 5 is expected to launch in Vietnam as soon as next month
source:
Vietnam.net
(translated) via
Webtrek.it