Broken Sword II: The Smoking Mirror Review
2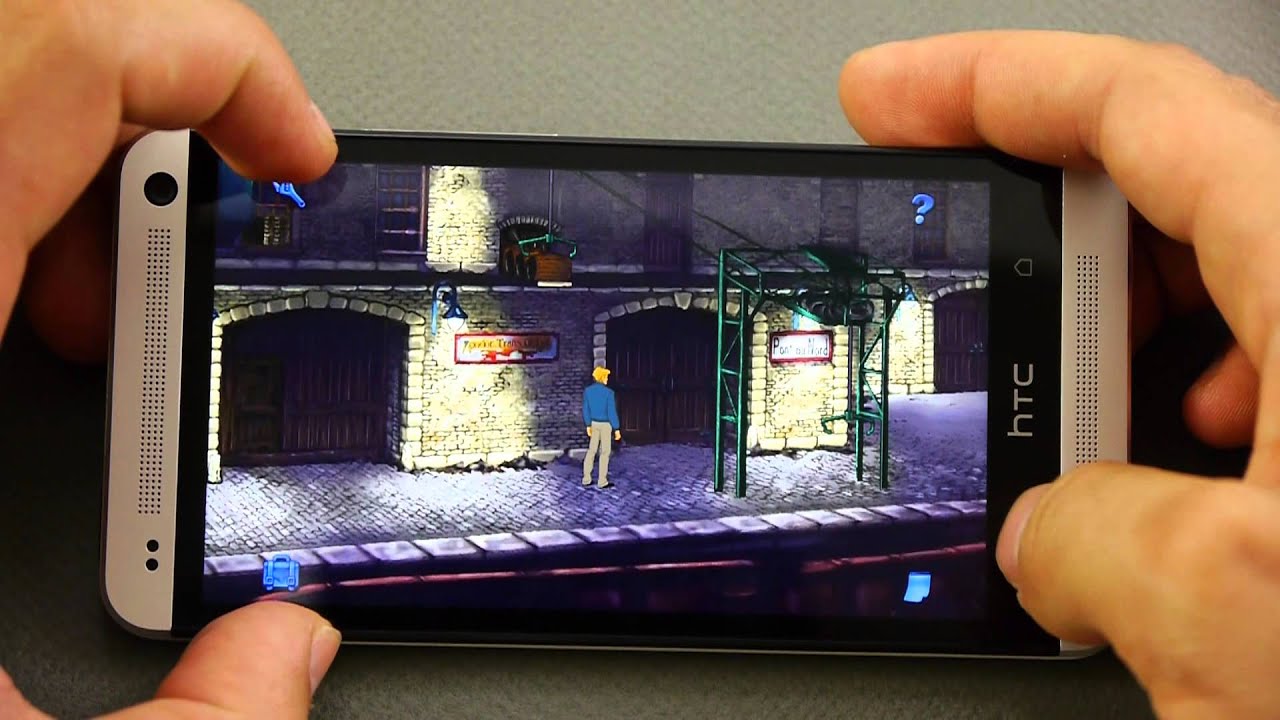 Game summary
Broken Sword II: The Smoking Mirror
is a remastered classic, one of the not so many quality point and click adventure games for Android and iOS, and it's got that serious story reminiscent of a movie script with all the plot twists and turns. The game, originally released way back in 1997, shows how games from the a good game from the past could still be popular on mobile today.
In Broken Sword II, you take over the role of George Stobbard. Your athletic protagonist finds himself in a
room set on fire
and has to make his escape and find his prissy French girlfriend Nico. As he makes his way out of the mansion he was trapped in and into the streets of Paris, he starts to comprehend that there's a lot more to it. The plot thickens when an ancient Latin American artefact comes in the way and just as any good brain-twister the plot gives you just enough clues to keep you interested and just when you think you've figured it out takes a U-turn.
The game revolves around little puzzles that you have to solve. To do that, you interact with your environment and people around you. The solutions are often weird, but that might also be the charm of it. In case you get stuck, the game comes with a contextual hint system that will always help you go through a hard moment. The voice-overs are great - artistic and with a lot of character.
In adventure games like this, how engaging the gameplay is depends a lot on the protagonist. Stobbard is concentrated, but his cynicism shows up every once in a while, and with a tasteful sense of humor the tens of characters you meet on the way will make you smile. Later in the game, you also get to play in the role of his girlfriend Nico. You'd sense the difference swiftly - male characters on your way are willing to cooperate as they see a beautiful lady. Stobbard's athleticism on the other hand allows him to interact more with things around.
Broken Sword II has been
completely remastered
for iOS and Android. It comes with animated faces and better graphics. The game's music adds a lot to the atmosphere, but it is not something you constantly hear in the background and most of the time you'd just listen to silence.
A nice addition is the game's Dropbox integration, aka
cloud save
. You can upload your saves to the cloud and pick up from where you left off on a different device.
We tried playing it on an 8-inch tablet, and graphics appeared stretched out and pixelated. On a phone the game looked great, but as a lot of it depends on seeing small things in the scene, a phone screen is just too small to fully enjoy the game.
Conclusion
Overall, Broken Sword II: The Smoking Mirror is a great game for lovers of the adventure genre. Our only complaint is that it could get a bit tedious sometimes as you speak countless times with other characters and tapping the right object on a small screen could be hard. With a rich plot and engaging characters, though, it brings hours of satisfying gameplay.
PROS

Engaging story with a lot of twists
Fun characters, tasteful humor
CONS

The genre won't fit good small screens
Tedious at times
Recommended Stories