Re-Volt 2: Multiplayer out now – race 3 other people in exploding R/C cars
2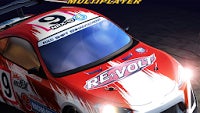 Re-Volt 2: Multiplayer has landed on the Google Play store today. What it is is pretty self-explanitory – the Re-Volt 2 that we were treated to last year lacked multiplayer and this new version is here to fix that! It is free to play and, of course, has in-app purchases and ads.
Re-Volt is a classic '99 game, in which the player controls an R/C car in a race against 7 opponents. To spice things up a bit, the track contains different powerups (rockets, water balloons, bombs, etc.) and traps, which can quickly turn the tide of a race in your favor... or not. It was re-released for iOS as Re-Volt Classic in October 2012 and
arrived on Andriod
in April, 2013.
Re-Volt 2: Best RC 3D Racing (a rather presumptuous name, don't you think?) was released as a free to play game later that year. Keeping the same tracks and the same cars, but adding different (purchaseable) skins, the game added a couple more modes, collectable coins (a.k.a in-game currency), and a few more traps. Where it fell short was that there was no multiplayer, and let's face it, a game where you win by duping your opponents just has to be played against human players.
Well, Re-Volt 2: Multiplayer (notice the shorter name) is here now to remedy that. It allows for up to 4 human players to enter a race and shoot at each other's toy cars, while clawing their way up the global leaderbords. If you are a fan of the old Re-Volt, or if the idea of the game tickles your fancy, check it out for free in the link below. Though, if you are serious about winning more than a couple of online races, be prepared to shell out at least a bit of cash at some point.
Download:
Android
(free with in-app purchases)
source:
Pocketgamer