RE-VOLT Classic R/C racing game that you wasted your childhood on comes to Android
8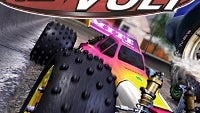 RE-VOLT, the R/C racing game, that grabbed our heart in the late 90s when it launched on Windows has finally made its way onto Android and this is a well-thought out port, not just a quick mashup, and it's definitely worth your attention.
Re-volt has you racing toy cars in 14 exotic tracks across the globe and you get to pick between 42 different cars. There are 12 gameplay modes from standard championship to time trials, and the controls of the game have been optimized for touch.
The game has a hefty price tag of $4.50 but with no in-app purchases taking away the pleasure of racing, we think it's not all that much to pay for such a classic. Check it out below.
Download RE-VOLT Classic on Android
via
Android Police