Pixel XL users experiencing issues with quick chargers following Android 9.0 update
35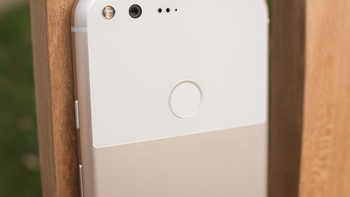 Owners of the
Google Pixel XL
are saying that their phones have been having issues with quick chargers ever since the update to Android 9.0 Pie was disseminated. Actually, some units were having problems after the beta versions of Android 9.0 Pie were installed, and continue to have problems even running the final version of the latest Android build.
On the Google Issue Tracker website, where the original complaint noted that rapid charging was no longer worked on a Pixel XL running Android 9.0 DP4, the report was closed by Google with the final status being "Won't Fix (Infeasible)." The infeasible designation means that the changes required to fix the problem are not possible, or that the AOSP was not the proper place to report the problem because the issue involves a customized device or an external application.
Another complaint was posted with a brand new issue tracker number, and this time Google asked those reporting the problem to send it information, including an Android bug report. The Pixel handsets should support quick charging with any cable certified for USB-PD. When such a cable is used, the phone is charged at a rate of 5V/3A and a "Charging rapidly" message appears on the handset. Those complaining about this issue say that the message no longer shows up even when a USB-PD cable is employed. One Pixel XL owner says that his screen says "Charging" or "Charging slowly" when he plus in his Pixel XL using a quick charger.
Keep in mind that this is not a problem for the
OG Pixel
,
Pixel 2
and the
Pixel 2 XL
. And if Google does decide to investigate, hopefully it won't be an issue much longer for those with the Pixel XL.
Recommended Stories