Qualcomm turns down Broadcom's takeover bid; this could be the start of an epic Wall Street battle
11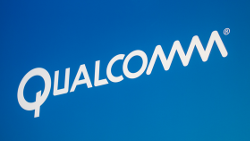 As expected, Qualcomm this morning said no to the largest tech takeover bid
in history. Fellow chipmaker Broadcom had offered $60 in cash and $10 in stock for each Qualcomm share, a transaction valued at $105 billion. Qualcomm told stockholders to reject the tender offer, stating that it amounts to Broadcom trying to buy it on the cheap. Despite the rejection, there are still ways that Broadcom can execute an end around past its target's board.
Broadcom is said to be considering a proxy contest, asking Qualcomm stockholders to vote on replacing the latter's current board with a slate of candidates put up by Broadcom. If the proxy is successful, the new board would vote in favor of the acquisition. Another strategy that Broadcom could try would be to raise the bid price. Wall Street believes that Qualcomm's rejection is just the beginning of this battle, not the end. That's why Qualcomm's stock is up as of Monday afternoon by 2.28%, or $1.48, to $66.05.
"It is the Board's unanimous belief that Broadcom's proposal significantly undervalues Qualcomm relative to the company's leadership position in mobile technology and our future growth prospects."-Paul Jacobs, executive chairman and chairman of the board, Qualcomm

"After a comprehensive review, conducted in consultation with our financial and legal advisors, the board has concluded that Broadcom's proposal dramatically undervalues Qualcomm and comes with significant regulatory uncertainty. We are highly confident that the strategy Steve [Mollenkopf, Qualcomm, CEO] and his team are executing on provides far superior value to Qualcomm shareholders than the proposed offer."-Tom Horton, presiding director, Qualcomm
If the deal ultimately succeeds, Broadcom will be the third largest semiconductor provider in the world after Intel and Samsung. Qualcomm has its chips in the vast majority of smartphones in use today. In addition to providing the majority of Android handsets with its Snapdragon chipsets, it also is the source of modem chips on CDMA flavored Apple iPhone units (Intel provides the component for GSM models). However, with bad blood brewing between Qualcomm and Apple, there is speculation that
the former's modem chips will not be employed by Apple
on the 2018 iPhone models.
source:
Bloomberg