Qualcomm to reject Broadcom's unsolicited $103 billion bid?
28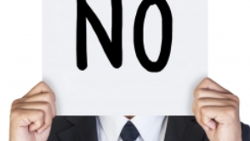 Now that
Broadcom has a $103 billion unsolicited bid on the table for fellow chip maker Qualcomm
, the word from four people familiar with Qualcomm's thinking is that the San Diego based provider of Snapdragon mobile chips is going to turn down the deal. Broadcom says that for every share of Qualcomm it receives, the latter's stockholders will get $60 in cash and $10 in Broadcom stock.
The $70 face value of the transaction is a 28% premium from Qualcomm's closing stock price the day before rumors about the merger first started to appear. Qualcomm's Board of Directors is rumored to have met today and there is speculation that the company will call the offer inadequate in an announcement to be made tomorrow. Sources close to the deal say that Broadcom is preparing to challenge Qualcomm's sitting board members with its own hand-picked slate at the next stockholder's vote. That is a rather long and expensive way for Broadcom to get its target to the negotiating table. The fastest and easiest way to convince Qualcomm and its stockholders to agree to a deal would be to raise the price of the bid.
Even if Qualcomm agrees to a transaction, regulatory agencies would have to give their approval, along with stockholders of both firms. For Qualcomm stockholders, this is a nice distraction from all of the lawsuits that the chip maker has found itself involved in, including several that feature Apple. Among other things, the firm has been accused of not licensing its standard essential patents at a fair, reasonable and non-discriminatory manner. It also
sought a ban on iPhone sales in China
.
Broadcom says that it is interested in closing the deal with Qualcomm whether or not the latter closes its own deal to buy NXP Semiconductors NV for $38 billion. Both sides agreed to the deal in October 2016. Qualcomm says that it will not significantly raise its bid for NXP as part of a "Scorched Earth" defense against Broadcom. With that strategy, a company that is being targeted by another enters into some questionable deals to get the possible acquirer to back off.
source:
Reuters