Qualcomm hit hard by the Exynos chipset in Galaxy S6, might spin off the Snapdragon division
53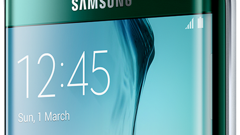 The
Galaxy S6
and
S6 edge
are the most expensive to produce flagships Samsung Electronics has ever attempted, with Verizon's S6 edge bill of materials
reportedly hitting the whopping $290 apiece
. About 110 components are used in the Galaxy S6, compared to roughly 80 in its predecessor - the
Galaxy S5
, not to mention the premium metal-and-glass chassis that is certainly
more expensive to manufacture
than the plasticky body of the S5.
Thankfully, Samsung can produce a lot of these components itself, and one way to reduce the overall bill of materials for the S6 and S6 edge was to use its own Exynos system chip, saving both on the final silicon price, and on patent royalties that Qualcomm collects on those phones using its processors. That shouldn't be much, you say? Well, how about 2.5-5% of the final retail price on each handset sold with a Snapdragon in it. This is actually the lion's share of Qualcomm's revenue and cash pile, rather than the processors themselves. Samsung alone has allegedly paid more than $9 billion to Qualcomm in royalties alone since the inception of the Galaxy S line.
The launch of the Galaxy S6 with Samsung's own application processor has reportedly given Qualcomm food for thought about cutting the patent royalties it demands from phone makers, and Samsung in particular, as it doesn't want to nix the relationship it has with the world's largest cell phone maker.
Moreover, industry insiders tip that Qualcomm might separate its chipset-making unit altogether, as it can't really battle a silicon juggernaut like Samsung with its superior manufacturing processes, or the up-and-coming Chinese firms like MediaTek. The focus will then be shifted on the licensing and royalties business, so we are curious to see what will happen with the Snapdragon franchise in the future. After all, Qualcomm sports one of the biggest company cash piles - close to $30 billion - and most of it is amassed from patent royalties and licensing fees.