How the Galaxy S6 was made: thermoforming, nanocoating, no iPhone #bendgate
45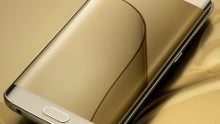 Oh, the S6 tensile strength, it's better than the
iPhone 6
! Samsung is very proud of the manufacturing process it used to arrive at the metal-and-glass unibodies of the just-detailed Galaxy S6 and S6 edge flagships, dedicating a separate blog post to it.
While waxing poetic about the "nano-thin multi-coating process," the "glass production procedure [that] incorporates sophisticated steps to produce an elegant finish," and the "authentic material handling," Samsung slipped a slight jab at the
iPhone 6 Plus #bendgate
phenomenon that was sweeping the nation not long ago.
It turns out that the new Galaxy S6 and S6 edge use a grade 6013 aluminum alloy, while most other smartphones, including the iPhone6/
6 Plus
, make do with a derivative of the inferior 6063 grade. While 6013 is not the highest end 7075, it is in-between, and is still used to make things that need to be light and durable, like plane fuselage, cars, yachts, mountain bikes, and so on. In fact, the 6013 aluminum is 1.5 times stronger and 1.2 times more scratch-resistant than the type of aluminum used in the new iPhones.
Furthermore, we are learning that the Galaxy S6 edge, and its curved flexible display with plastic substrate, are done with a unique Samsung technology called "3D Thermoforming," which places glass between two molds, heats it to 800 degrees Celsius, and then the cover glass gets pressed into the perfect symmetrical shape we see forming the sides of the Galaxy S6 edge. Take a look at the S6 and S6 edge frames below, and their manufacturing process.