Project Fi's Wi-Fi Assistant now works with Nexus models running on any carrier's network
1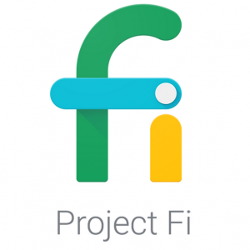 As most of you know, Google's Project Fi is a hybrid wireless network that switches connectivity between Wi-Fi hotspots (when available) and the cellular service of Sprint or T-Mobile (whichever one has the strongest signal at the moment). Now, the Wi-Fi Assistant technology that automatically connects Project Fi subscribers to public Wi-Fi hotspots is coming to Nexus handsets regardless of the carrier being used.
The advantage of using Wi-Fi Assistant is that the user doesn't have to do anything except enable it one time. It will seamlessly switch calls between Wi-Fi hotspots and the user's cellular network. Google will even make sure that when on Wi-Fi, data is encrypted. This will allow for the same secure connection available when the user is connected to his cellular provider. And the service can be disabled at any time.
Wi-Fi Assistant will be offered to Nexus phones running Android 5.1 or higher. That includes the
Nexus 4
,
Nexus 5
,
Nexus 6
,
Nexus 5X
,
Nexus 6P
handsets and the
Nexus 7
,
Nexus 9
and
Nexus 10
tablets. The update has already started going out to U.S. Nexus owners; other markets that will get the feature, like Canada, Mexico, U.K., Denmark, Finland, Iceland, Norway and Sweden, will have the update sent out in a few weeks.
source:
+Google