Pretty in pink: the Sony Xperia Z5 lineup scores an alluring, dusty pink color version
25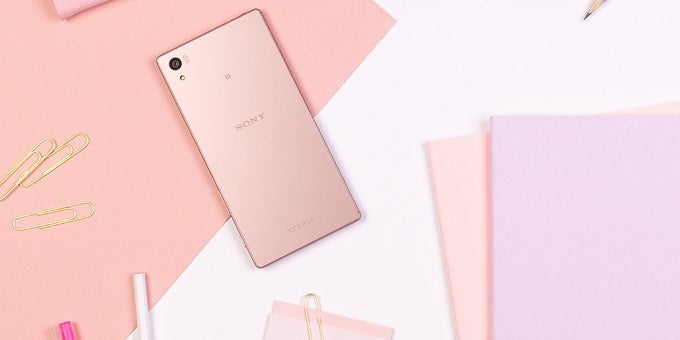 If you're following Sony Mobile's
official Instagram account
, you've probably noticed that it has been teasing something pink coming our way for over a week now. Turns out it was a new color option for the Xperia Z5 family of devices—
Xperia Z5
,
Xperia Z5 Compact
, and
Xperia Z5 Premium
— which will
"provide customers with new ways of expressing their style"
, as Sony puts it. Those willing to snatch a pink-colored Xperia Z5 will be able to do so come February 2016.
The new, light dusty pink color option for Z5 series is one of the more toned-down hues of pink we've seen on a smartphone. Actually, the majority of
pink-colored devices
rely on noticeably more brazen and vivid shades, but Sony has gone for a more sophisticated, classy, and unisex variation of the color, which is commendable. We like it very much!
Here is how the lead designer of the project, Rikke Gertsen Constein, beautifully elaborates the origins of this pink hue:
"Choosing a colour is a detailed process. The material of the phone and the design of the curves and edges play an important role and has a great impact on which colour is best suited. We knew we wanted to add pink to the Z5 series from our very first moodboards and sketches as it seemed to compliment the colour palette to the rest of the range.But to get the tone right with the frosted glass and aluminium frame did take some time.

We researched many places in which the most beautiful shades of pink can be found, from nature and Japan's own Sakura cherry blossom right through to the colours in the sky during a beautiful sunset. We wanted the colour to appear strong and modern, and here the material is playing an important role. I feel what we have achieved with the light dusky pink is fresh, contemporary and modern in the Z5 materials. "
As a refresher, the Xperia Z5 is also available in black, white, and green; the Xperia Z5 Premium is available in black, gold, and silver; and finally, the Xperia Z5 Compact comes in black, white, yellow, and coral. Don't forget to check out our reviews of the Xperia Z5, Z5 Compact, and Z5 Premium, too!