10 pink smartphones to get as gift this Valentine's Day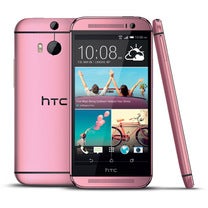 Guys, how's your preparation for Valentine's Day going? How do you plan on expressing your feelings towards your significant other? Flowers, candy, and wine are all nice, of course, and will pave the way to an enjoyable romantic evening. But if you feel like going the extra mile this year, then here's an idea – pick a pretty pink smartphone for her.
Unfortunately, pink smartphones are anything but common. That's why we thought we'd spare you the effort and dig out some of the noteworthy pink smartphones on the market. Check them out!
SUBSCRIBE TO OUR NEWSLETTER!