Pokemon Go leak reveals generation 3 pocket monsters that could be added during Halloween event
2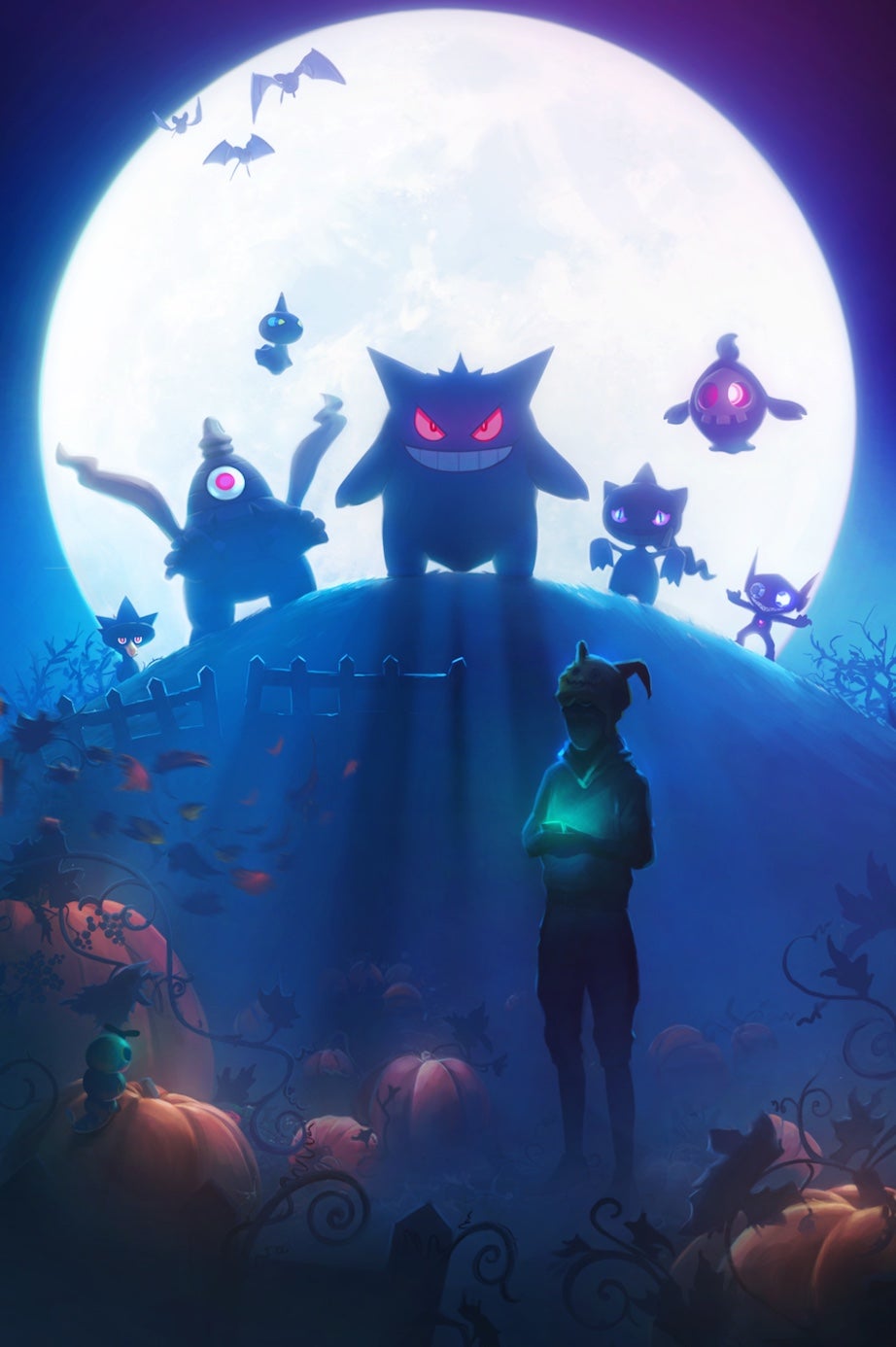 Leaked loading screen for the 2017 Pokemon Go Halloween event
At the beginning of this month, we told you that
Pokemon Go developer Niantic would once again be celebrating Halloween with a special event
. Last year's Halloween celebration drove enough traffic back to the game to
make it once again the number one grossing app for iOS
. Last year, players were awarded twice the number of candies that they would normally receive for catching a Pokemon, hatching eggs, and transferring Pokemon to the Professor. In addition, certain pocket monsters like Zubat, Golbat, Gastly, Haunter, Gengar, Drowzee and Hypno could be found more often in the game.
When members of the Pokemon community on
The Silph Road
dug deeply into the latest version of the app (0.79.2), they discovered the new Halloween loading screen which reveals several generation three characters that are not currently in the game. Those pocket monsters include Dusclops, Shuppet, Banette, Duskull, and Sableye. We expect to see those five released during the Halloween event with the remaining generation three Pokemon appearing shortly thereafter.
While Niantic hasn't said anything that specifically points to an upcoming release of generation three Pokemon, it has dropped a hint about catching new Pokemon to fill out your Pokedex. If past is prologue, we might see many trick or treaters show up at the door this Halloween with a bag in one hand, and their smartphone in the other.
source:
TheSilphRoad
via
SlashGear