Niantic Wayfarer program coming soon to eligible Pokemon GO players
6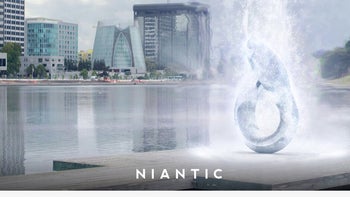 Pokemon GO developer Niantic has just
announced
the upcoming rollout of a new program that will allow players to interact with the game in new ways. The new program is called Niantic Wayfarer and lets players suggest locations in the real-world for Portals, PokeStops, and Gyms.
A basic version of the program was originally built to enable Ingress players to nominate and review Portals and further enhance their gameplay experiences. However, with Niantic Wayfarer, "eligible" Pokemon GO players will be able to review nominations of local points-of-interest, such as museums, art installations, historical markers, etc. so they can be added to Niantic products.
According to Niantic, the new Wayfarer tool will be rolled out to eligible Pokemon GO players by the end of the year. Of course, the feature will be available for players on both platforms – Android and iOS.
More details about how selected Pokemon GO players will be able to interact with the program will be offered via the Niantic Wayfarer
website
, once the rollout of the feature kicks off at some point this year.