Pixel 4 series could give users a new way to awaken Google Assistant
4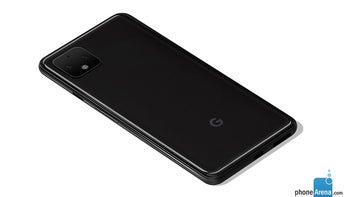 Those with a Pixel 2, Pixel 3 or even a Pixel 3a can activate Google Assistant by squeezing the sides of their phone. Taking advantage of this "Active Edge" feature can awaken the virtual digital assistant faster than saying "Ok, Google" or "Hey, Google." Of course, Pixel users can also tap on the Assistant icon found at the bottom of the display or by swiping up from the left or right corner of the screen (Android 10 only).
According to 9to5Google
, the Pixel 4 series could offer another method to awaken the virtual digital helper: raise to talk.
Picking up a
Pixel 4
or
Pixel 4 XL
could automatically activate Google Assistant, although a question or task will have to be vocalized by the user promptly after raising the device. Once Google Assistant is activated, the new Continued Conversation feature will allow users to ask Assistant follow-up questions or give it other tasks without having to invoke the hotword every time. This allows the user to engage the virtual helper in a more human-like conversation. We should point out that the Apple Watch has a similar "Raise to Speak" feature that awakens Siri. First made available on watchOS 5, this allows you to lift the Apple Watch vertically and speak your question or request into the timepiece. To make sure that Siri hears you, the device needs to be very close to your face when you are talking.
The next generation of Google Assistant will debut on the Pixel 4 line

The next generation of Google Assistant will debut on the Pixel 4 family. Google was able to shrink the size of the voice recognition and comprehension models from 100GB to 0.5GB and these will now run on-device. This should result in a snappier experience and allow Continued Conversation to work with very little lag if any. While this "new Google Assistant" will be first offered in English for U.S. Pixel 4 owners. It will then be subsequently rolled out to new Pixel handsets in Canada, the U.K., and Singapore.
The new Pixel 4 line will be introduced during the next Made by Google event, which will take place on Tuesday, October 15th. The new Pixels are being designed to take on Apple and Samsung in the states and will have a number of new features already confirmed by Google. This includes Motion Sense, a technology that uses the company's own Soli radar-based chip to allow users to control aspects of the phone with hand gestures. Leaked promo videos revealed how Pixel 4 users will be able to
swipe over their phones to skip a song on certain streaming content apps
, silence a call, and dismiss an alarm. The new Pixels will also have just one biometric security feature onboard. This will be an enhanced and more secure version of Face unlock that will use 3D mapping to provide a secure method to unlock the phone and verify mobile payments made using Google Pay.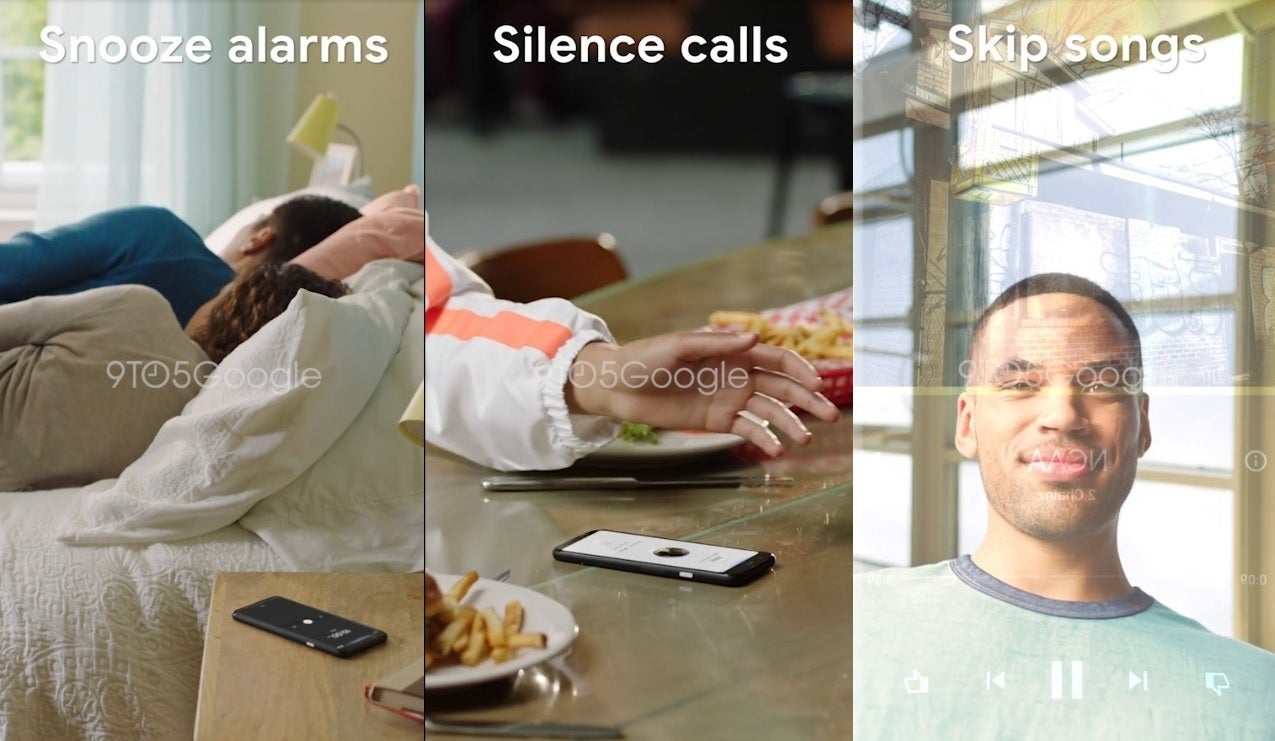 Images from leaked promo videos show some of the capabilities of Motion Sense
The 5.7-inch and 6.23-inch AMOLED displays on the Pixel 4 and Pixel 4 XL respectively are in for big changes. Both will refresh at 90Hz, 50% faster than traditional phones. That will allow users to experience smoother scrolling and more fluid mobile game animations. Additionally, the two screens will have a new Ambient EQ feature that, similar to Apple's True Tone, will adjust the white balance based on ambient lighting.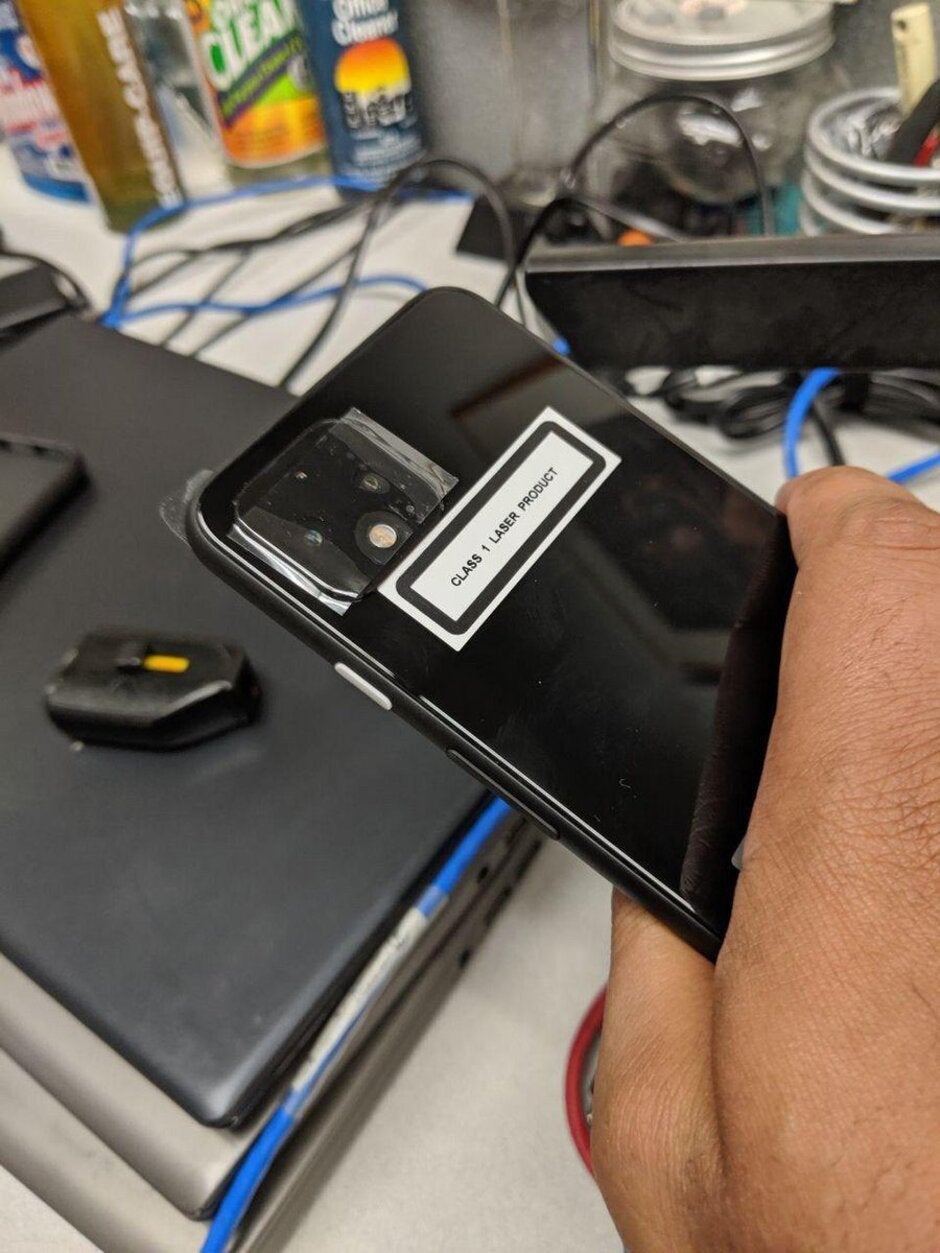 The new Pixel 4 family will be introduced on October 15th
Both new Pixels will be powered by the Snapdragon 855 Mobile Platform and will be equipped with 6GB of memory and 64GB/128GB of storage. The 12.2MP rear camera is back, although with a wider f/1.6 aperture to allow more light in. There also will be, for the very first time, a second rear camera sensor. This is expected to be a 16MP telephoto camera with a 5x optical zoom. The Pixel 4 should have a 2800mAh capacity battery inside with a 3700mAh battery keeping the Pixel 4 XL's lights on. Both models will have Android 10 pre-installed and will receive updates to Android 11-13. Color options will be Just Black, Clearly White and Oh so Orange.