Leaked promo videos show Pixel 4's Motion Sense in action
7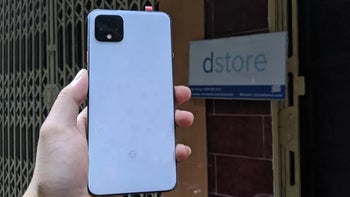 Leaked promotional videos
obtained by 9to5Google
show how Google intends to promote Motion Sense on the upcoming Pixel 4 series. The feature uses Google's radar-based Soli chips to track hand gestures. Earlier this year,
Google itself released a video
showing how a Pixel 4 users could wave their hand to skip to another song. Nine streaming services will support the feature at launch. Motion Sense is also expected to allow users to dismiss alarms/timers and silence phone calls.
The first promo shows a couple lying in bed when the alarm on their Pixel 4 goes off. The woman rolls toward the table that the phone is lying on, and with her hand turned sideways, she makes a swiping motion above the screen to turn off the alarm. A similar gesture is used by a woman in a second video to silence a phone call while she is in the midst of a conversation with another woman. In a third promo, Motion Sense is used to skip songs on YouTube Music.
Parts of Motion Sense and Google Assistant promos for the Pixel 4 line leak

There also are three promos for Google Assistant that were obtained by 9to5Google. In one, we see a couple of women running in the street when they stop and one says, "Hey Google, where is the nearest Metro station?" Then they both start running again as the one with the phone says, "Text Dan we are on our way." Note how there was no need to use the "Hey Google" wake phrase to ask Assistant to perform the second task; this is a new feature called "Continued Conversations." Google Assistant will also be faster on the Pixel 4 as much more of the virtual digital helper's functionality will be on-device. Another video shows someone asking Assistant to show their photos from last weekend. Then, the user adds, "Show me the ones with a dog" and Google Photos responds accordingly.

The new
Google Pixel 4
and
Pixel 4 XL
will both be introduced on October 15th during the Made by Google event carrying a 5.7-inch and 6.2-inch AMOLED display, respectively. Both screens will refresh at 90Hz providing users with buttery smooth scrolling and video game playing experiences. In addition, the two handsets will include a new feature called Ambient EQ that will adjust the white balance automatically based on the ambient light.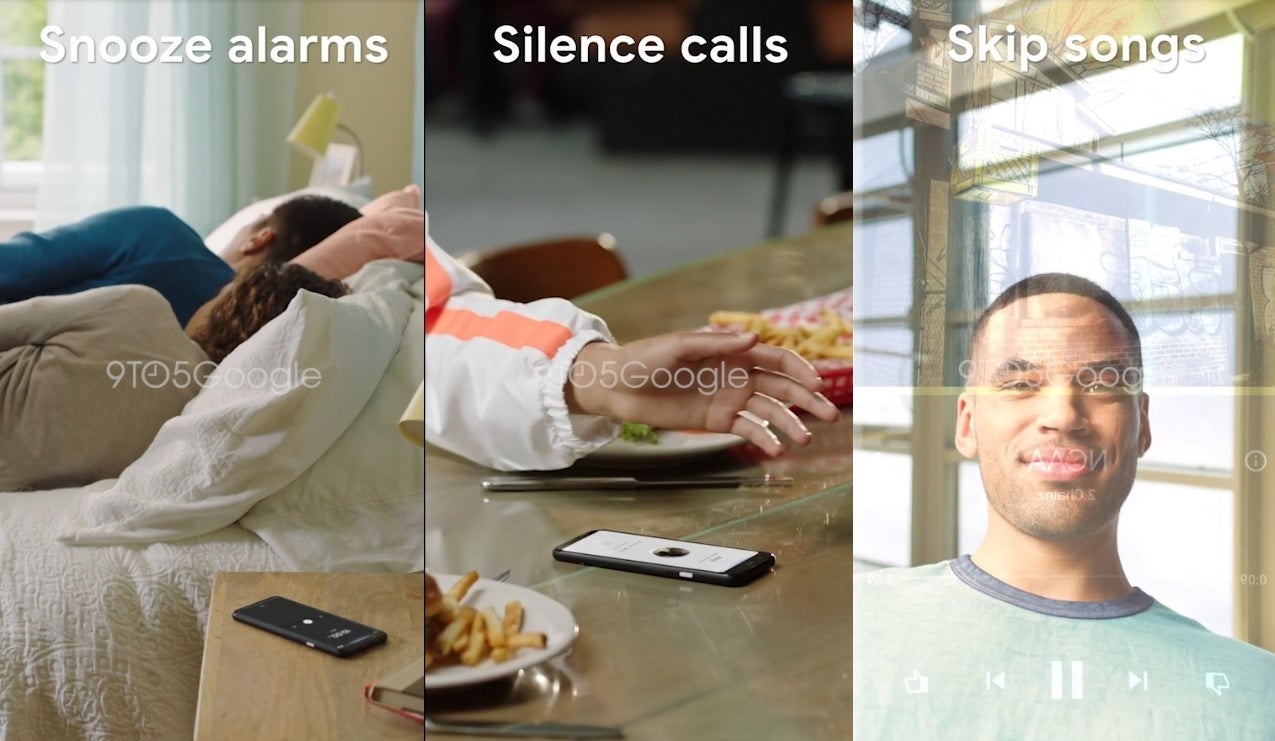 From leaked promos for the Pixel 4's Motion Sense
The two phones will each be powered by the Snapdragon 855 Mobile Platform (no "plus" for some reason) with 6GB of memory, the most ever found inside a Pixel, and 64GB/128GB of storage. Once again there will be a 12.2MP primary camera on the back, but this time it will sport a slightly wider aperture of f/1.6 to allow more light in. There will be-for the very first time on a Pixel series-a second rear camera; on the Pixel 4 family, this will be a 16MP telephoto camera with 5x optical zoom. And the selfie snapper in front is expected to weigh in at 8.1MP. There will not be a fingerprint scanner on the Pixel 4 series. Instead, an enhanced version of Face unlock using 3D mapping will be used to unlock the phone and verify Google Pay mobile payments.

The smaller Pixel 4 will have a 2800mAh capacity battery inside while the Pixel 4 XL will be equipped with a 3700mAh battery. Android 10 will be pre-installed and the new phones will be eligible for three years of Android updates which will include Android 11, Android 12 and Android 13. There will be three color options, Just Black, Clearly White and Oh so Orange.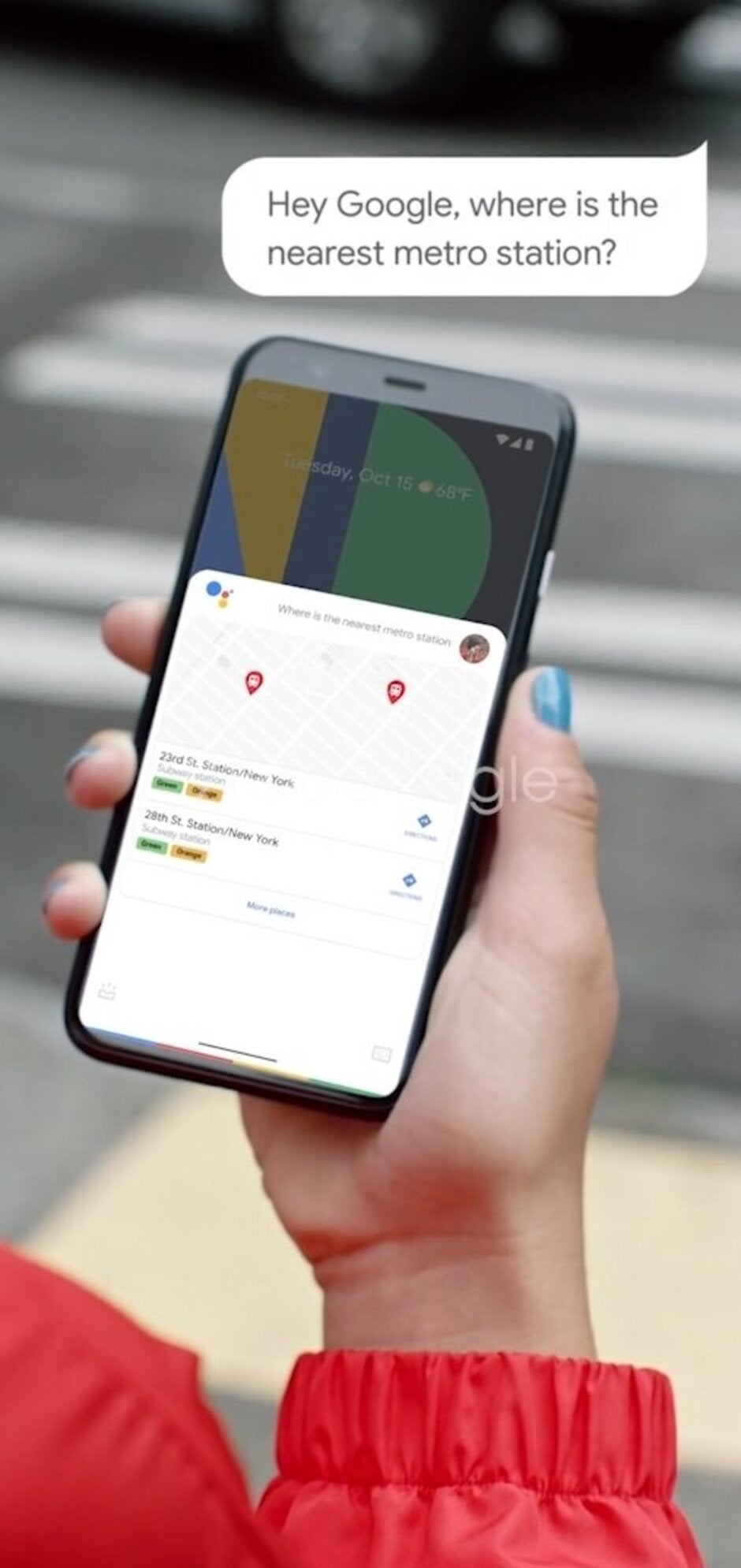 From the promo for Google Assistant on the Pixel 4
Google, following the success of the mid-range Pixel 3a line, is trying to take its flagship phones to the next tier where they will compete with Apple and Samsung in the U.S. It will be interesting to see whether Google can achieve this goal.