No Voice Unlock on Pixel 3 models, but Google Assistant is available on the lock screen
1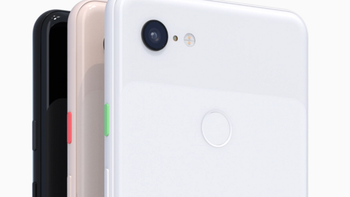 Those sporting the
Google Pixel
,
Pixel XL
,
Pixel 2
or
Pixel 2 XL
can unlock their handsets by saying "OK Google" if the correct setting is turned on. As Google points out on its support page, this is not a secure method of unlocking your phone: "You can let "Ok Google" unlock your device when the Google Assistant recognizes your voice. This setting can make your device less secure. A similar voice or recording of your own voice could unlock your device."
But the
Pixel 3
and
Pixel 3 XL
do not use Voice Unlock. On the same Google support page it states, "On Pixel 3 phones, you can't unlock your phone by saying "Ok Google." Instead, you can use the Google Assistant on your lock screen. In fact, Pixel 3 users can control what information their Assistant can say when the phone is locked. If you enable the lock screen personal results from the Google Assistant settings, the digital personal helper will read or show you from the lock screen the following information:
Email, including personal results from Gmail, like flight reservations and bills.
Google Calendar.
Contacts.
Reminders.
Memory aids.
Shopping lists.
If you disable lock screen personal results, you'll have to unlock your phone to see any personal results coming from Assistant. But even if you have lock screen personal results enabled on the Pixel 3, you'll still have to unlock your phone to see information from Assistant related to:
Payments.
Creating and sending personal communications.
Google Photos.
Requests to open other apps.
Questions about your name or address.
Eliminating Voice Unlock was done by Google for security reasons. If someone gains access to a recording of your voice, they still won't be able to unlock your Pixel 3.

If you need more information about using Assistant on your lock screen with the Pixel 3, check out the Google support page by clicking on the sourcelink.