PhoneArena Awards 2011: Worst phone
38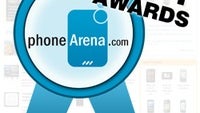 There were tons and tons of phones, both smart and dumb, that we got to play with over the year. Some of them we were pleased with, some of them we were not. However, certain handsets were so much worse than the rest that we now simply feel obliged to make the world aware of their existence... so that people can avoid them at all costs.
Today, the
PhoneArena Awards of 2011
are dedicated to the phones that disappointed us the most this year. One of them will be given the "Worst phone" title and two other handsets will grab the slightly less humiliating second and third place respectively.
But enough idle talk. It is time to announce the winner in today's category. Before we start, however, allow us to remind you that we have given out thirteen other awards already. The list of categories is below, so in case if you have missed any of them, do not hesitate taking a look.
Drum roll, please…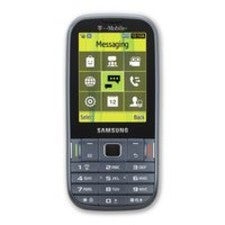 Samsung Gravity TXT
And the award goes to:
Samsung Gravity TXT
Yeah yeah, we know that it is an affordable feature phone so we should not expect getting much from it, but the
Samsung Gravity TXT
nearly fails at delivering the bare minimum. In fact, it holds the lowest score that we have given to a phone or a tablet over the past 12 months – 2 out of 10 points. Why did it rank that low? Well, it has an unacceptably bad slide-out QWERTY keyboard even though it is supposedly made for heavy texting. Besides, it uses a tricky optical trackpad for navigation, when a simple directional pad would have done a much better job. Throw its unappealing looks, cheap feel and weak earpiece in the concoction and you end up holding a device that
even a mugger won't be interested in
.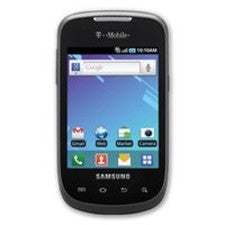 Samsung Dart
First runner-up:
Samsung Dart
We cannot deny that Samsung makes some of the hottest smartphones out there – just look at the
Galaxy Nexus
or the
Galaxy S II
if you are in doubt. However, the company is indeed capable of delivering some terrible ones too as the second spot today is occupied by the
Samsung Dart
. Sure, it does run Android, so it is not all that bad, but that is the only positive thing about the device, besides the fact that it is priced at zero on contract. But is it really worth it? Well, you get a device made out of cheapo plastic, which is never a good start. Furthermore, its front is occupied by a miserable display, and its performance is downright sluggish, so we definitely recommend staying away from this one... far away.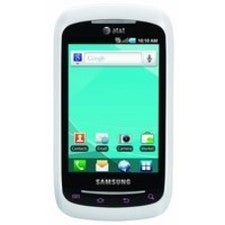 Samsung DoubleTime
Second runner-up:
Samsung DoubleTime
The
Samsung DoubleTime
may seem pretty cool at first with its folding design, physical keyboard, and dual 3.2-inch displays. However, once you play with it for a while you realize that this Android smartphone is not really worth your time or money. The displays are nothing impressive in terms of quality, and its performance is mediocre at best thanks to the outdated hardware under its hood. Speaking of outdated things, the smartphone runs Froyo, which is unacceptable in a world dominated by Gingerbread. Its poor in-call sound quality and short battery life only add disappointment to the already underwhelming user experience.
There you go, folks! The "Worst phone" title this year goes to the Samsung Gravity TXT, followed by the Samsung Dart and the Samsung DoubleTime. However, the PhoneArena Awards of 2011 are not over yet. We have one more award to present tomorrow – the one for the year's best smartphone, so stay tuned!