PNC Bank decides against a Windows Phone app
55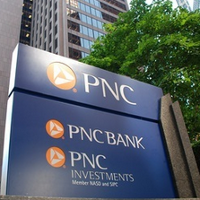 Pittsburgh based PNC is one of the largest banks in the U.S. As such, it happens to have an iOS, Android, BlackBerry and even a Windows Mobile app. But when it comes to Windows Phone, the bank looks the same way at the platform as it would a counterfeit $100 bill. That's despite word last July that the financial institution was working on an app for Windows Phone that was scheduled to launch last September.
It does seem a bit strange for a financial institution the size of PNC (the company has $271 billion in assets) to decide against a platform that has been growing, like Windows Phone. Kantar called it
the fastest growing mobile platform on the planet
during 2013 (although it did start from a rather low point). There is plenty of momentum with Windows Phone 8, which should only increase with the soon to be released Windows Phone
8.1
.
"We have decided not to pursue a Windows App at this time. However, we are constantly evaluating our technology and will announce it here if our position changes. Thanks for your feedback!"-PNC Spokesman
If you are a PNC customer with a Windows Phone flavored handset, you could vote your displeasure by pulling out your account to a more tech savvy bank (Chase seems to come to mind). You could decide to switch mobile phone platforms (although you would be punishing someone not at fault here) or even better, you could call PNC and tell them you want a Windows Phone app. The phone number is 800-762-2035 (option 2). Good luck!
source:
WMPoweruser