Our Samsung Galaxy Note5 benchmarks are in: we pit it against Galaxy S6, iPhone 6/6 Plus, One M9, G4
54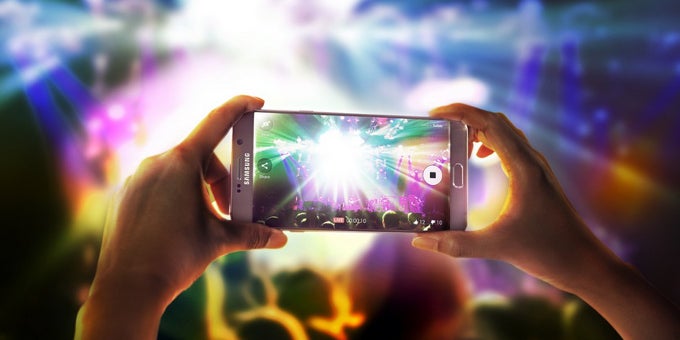 With an octa-core 64-bit Exynos 7420 chipset based on a 14nm FinFET manufacturing technology and 4GB of LPDDR4 RAM on board, even not so avid smartphone enthusiasts might predict that the
Samsung Galaxy Note5
and
S6 edge+
will soar near the very top of the benchmark charts. With four Cortex A57 cores running at up to 2.1GHz, and another four power-efficient A53 cores clocking in at up to 1.5GHz, the Note5 has a rather noteworthy chip aboard.

Well, after the buzz around the announcement of the phones has subsided a bit, it's time to prove Samsung's claims to the test and see whether its newest top-tier champions will live up to the expectations and be the ultimate powerhouses they are intended to be.
If we have learned something from the Samsung Galaxy S6 and S6 edge, it is that the Exynos 7420 SoC is indeed a potent silicon that packs a punch. Given that the newest Samsung devices are equipped with the very same chipset (and not an Exynos 7422 one as we had expected), and then add some additional power under the form of 1 additional GB of RAM for superior multitasking endeavors, it's more than logical to expect the Note5 and S6 edge+ to reign supreme in the various benchmark tests we do on a regular basis.
Well, we already showed you how the Galaxy Note5 performed in a series of benchmark tests just yesterday, but today we have devised a neat benchmark comparison between the new entrant on the Samsung scene and a few of its popular rivals (and siblings).
The phablet goes head-to-head with the Exynos 7420-toting
Galaxy S6
, Apple A8-equipped
iPhone 6
and
iPhone 6 Plus
, as well as the Snapdragon 810-boasting
HTC One M9
, and last, but not least, the
LG G4
, which comes with a Snapdragon 808 silicon.
Oh, and we've also thrown in an affordable Meizu m2 Note for good measure.