Oukitel A29 smartwatch makes and takes calls; timepiece can be pre-ordered tomorrow for $69.99
15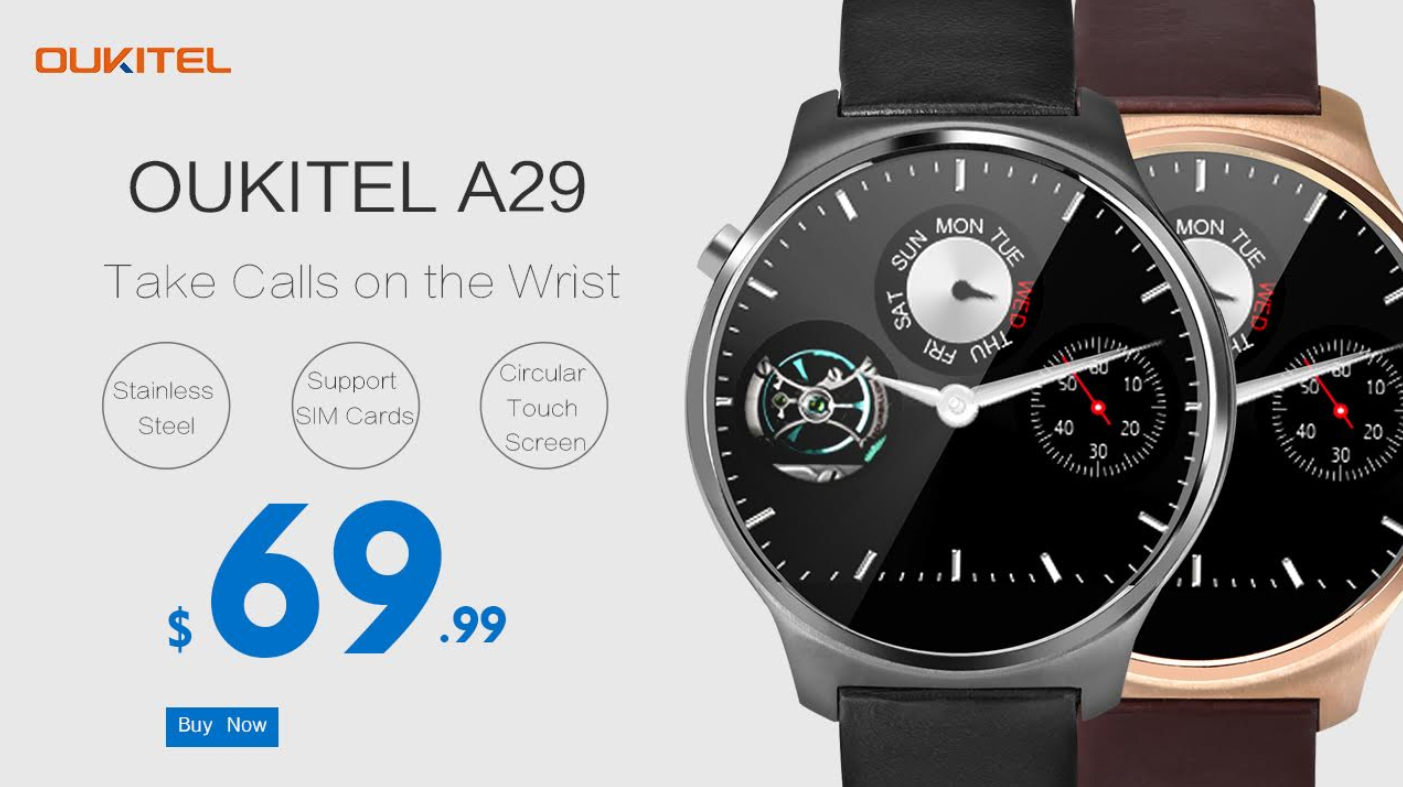 The Oukitel A29 smartwatch can be pre-ordered starting tomorrow for $69.99
We've seen Oukitel display a number of interesting smartphones. Did you know that they also make wearables? Starting tomorrow, the Oukitel A29 smartwatch will be available for pre-orders, priced at just $69.99. With a slot for you to insert a SIM card, this timepiece can make and take calls right from your wrist. Using Bluetooth 4.0 to pair the watch with your handset, you can sync your contacts list, or use the watch as a remote control to take pictures or play tunes on your phone. The A29 will pair with an iOS or Android device.
Like most smartwatches, the Oukitel A29 is interested in your health. It monitors your exercises, keeps track of your heart rate, counts the number of steps you make while walking or running, and computes the number of calories you've consumed while exercising. The smartwatch will remind you if you've been sitting too long, and also measures your sleep. Most Doctors say that getting enough sleep is important for your overall health.
The Oukital A29 is made from stainless steel, and features a 320mAh battery. That gives it four hours of talk time, and 150 hours of standby. It takes two hours for the battery to go from zero to full. The watch will launch on November 20th.
source: Oukitel