China's second largest smartphone manufacturer is coming to the U.S.
7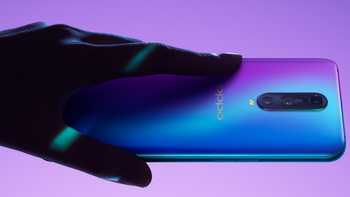 Now that
Oppo has officially announced its 10X lossless zoom feature, and a 5G phone
, its next big plan is to invade America. Even though this might not be the best time for a Chinese manufacturer to crack the U.S. market, Oppo shares the same Chinese based parent as OnePlus, and the latter has enjoyed tremendous success in the states. The
OnePlus 6T
is the first OnePlus phone to be sold via a U.S. carrier (T-Mobile), and the company was just named the fifth most popular premium smartphone vendor in the U.S. by IDC.
Chinese manufacturers Huawei and ZTE have been labeled national security threats in the U.S. because of the fear that their devices and networking gear gather information that is sent to the Chinese government. No matter how many times both companies deny this, the U.S. continues to warn allies about this danger. In January 2018, both AT&T and Verizon were ready to offer their customers the Huawei Mate 10 Pro before
both firms abruptly announced a change of heart
. It is believed that the U.S. government had the ear of both carriers and dissuaded them from offering the phone.
Don't start looking for Oppo handsets in the U.S. right away. The company's head of overseas business, Alen Wu, said through an interpreter that Oppo first needs to solidify its position in Europe. "The European market is definitely a tough nut to crack, so you have to be patient," Wu said yesterday. He also alluded to the close relationship between Oppo and OnePlus, although he did note that phones produced by both outfits need to "have defining features of their own."
Still, some Oppo features have ended up on OnePlus models, and it is possible that the 10X lossless zoom will first hit the states via an upcoming OnePlus phone. If Oppo does go through with its plans to come to America, it will need to come up with an identity of its own. OnePlus is known as the "flagship killer," providing features found on handsets costing much more money.

Since Oppo is not a brand that the average Joe or Jill in the U.S. would be aware of, one of the company's previous innovations, also involving the camera, bypassed the states completely. Back in 2014, the
Oppo N3
featured a motorized rotating 16MP camera
that allowed the user to employ the camera for a regular photo, and flip it to the front for a selfie.
According to Counterpoint Research, during the last quarter of 2018, Oppo had an 8% global market share, good for fourth place world-wide. In China, Oppo had a 21% slice of the smartphone pie during the fourth quarter. That put it in a tie for second place (with Vivo), just a couple of basis points behind Huawei's leading 23% share.