OnePlus 5 Q&A: Your questions answered!
11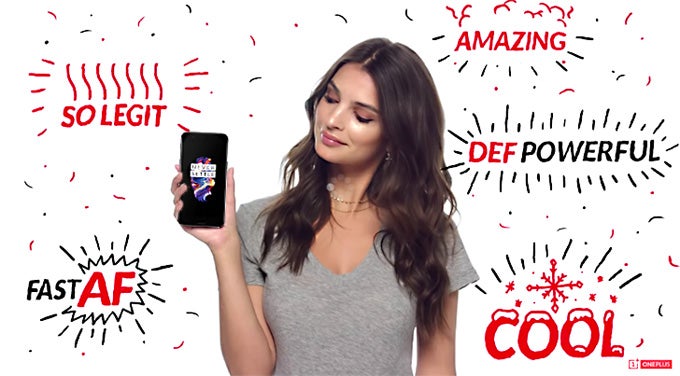 We are certain that by now, many of you have formed their opinion on the OnePlus 5, one of the more controversial handsets released in a while. Some love it, some hate it, but few in-between remain indifferent to it.
Boasting top of the line specs, OnePlus' latest flagship offering is once again aiming at the tiny niche that caters to the most tech-savvy Android users. Yet, unlike previous OnePlus releases, the OnePlus 5 is also vying to be more approachable by the regular consumer base.
Anyway,
our review of the phone is up
, but some of your questions might have remained unanswered. We gave you the chance to ask us anything you wish to know about the device, and you did. It's time for us to answer your questions now!
OnePlus 5 Q&A: The Answers
PA
: As we said in our review, the OnePlus 5 is a very, very good phone for a very, very good price with merely a few minor faults in an otherwise excellent package. Its biggest flaw? Trying to compete with very best phones out there and not quite able to come out victorious. Alas, it's a great hardware package for the asked price.
nh1402
:
"Does the display panel have Panel Self Refresh technology?"
PA
: Assuming the OnePlus 5 has the very same display that the OnePlus 3 and 3T boasted (
which it does
), then it does come with Panel Self Refresh.
Settings
:
"Which OEM made the camera sensors, both front and rear?"
PA
: The 16MP camera at the rear uses a Sony IMX 398, whereas the 20MP one - the Sony IMX 350. The front camera uses a Sony IMX 371 sensor with an f/2.0 aperture.
A_A_A_
:
"How about some basic water resistance? I know it's not water resistant device, but say if used under heavy rain or accidentally dropped from hand in water and removed after 5-10 seconds - will it still work?"
PA
: Indeed, OnePlus revealed in a recent Reddit AMA that the phone might not be officially water-resistant, but it has been engineered to endure minor water splashes. Quoting OnePlus: "
For water resistance , we didn't do like IP68,but in every OnePlus smartphone we all have some protect features for daily water resistance
". So there you have it!
A_A_A_
:
"How is gsm signal perception compared with other metal, glass and all plastic devices (like Xperia X Compact) ? Does it feel like any weaker compared with non-metal smarphones?"
PA
: We had no connectivity issues and didn't notice any drastic difference between the OnePlus 5 and a contemporary glass-back phone as far as cellular reception goes. But your mileage may vary depending on a majority of factors.
Alter
: "
How does it feel in a pocket? Can it be used decently with one hand? Can you give me one?
"
PA
: It doesn't feel like it's burning a hole in your pocket, so we guess that's mighty fine! Just make sure to not drop it while you're aiming for your pocket - the slippery body of the device is attracted to the ground like no other phone.
Well, depending on the size of your palm and the length of your fingers, you can probably use it with a single-hand, but expect to stretch out a bit.
And to your last question, sadly, we can't.
neela_akaash
:
"Why it shamelessly copied iPhone 7 Plus?"
PA
: Just as we mentioned in our review, the resemblance is there and it's hard to deny where OnePlus draws inspiration from, but once you hold the new OnePlus 5 in your hand you notice that there is far less similarity than those pictures might have convinced you of, mostly due to the curved back of the OnePlus 5.
QuadFace
:
"Whats the audio quality compared with HTC 10, speaker and headphones?"
PA
: It's really hard to pinpoint a winner as far as loudsepaker quality goes, but the OnePlus 5 is a quite louder.
Avishek
: "
How much time does it exactly take to fully charge a op5 from nill?? Is it any better than Dash charge on op3T(not 3)??
"
PA
: It takes exactly 99 minutes to fully charge the OnePlus 5 from scratch. The OnePlus 3T does the same exercise in 85 minutes, so no, new isn't always better and faster.
AmashAziz
:
"Does the handset become hot after a 10-15 mins gaming session, playing heavy games like Asphalt 8/Modern Combat 5?"
PA
: We wouldn't necessarily call it "hot" but "noticeably warm". Then again, it's only normal for a small device without active cooling to exhibit such positive temperature changes under a heavy load.
AmashAziz
:
"What type of Aluminium alloy is the chassis made of, series 6000 or the 7000? And does the build quality feel solid?
"
PA
: It's series 6000 aluminum, and yes, the phone feels pretty solid in the hand.
SuperNathan
:
"How is the touch latency? Oneplus 3T is having this issue. Also, can you benchmark the touch latency with Pixel XL?"
PA
: Fortunately, our OnePlus 5 units don't seem to have that same touch latency that plagued the OnePlus 3 in the beginning. OnePlus fixed that with a software update back in the day, but we're glad to see them learning from the past mistakes.
CoolTech4U
: "
Oneplus 5 camera can beat google pixel or iPhone 7 plus?
"
Starche
:
"What about the main thing (in my opinion) of phone - screen? is it the same VERY DIM panel as OP 3/3T has?"
PA
: Yes, it's the same panel.
Ticklemyfancy
: "Do you think that the hate this phone is getting is justified? I think it's still a value for money proposition"
PA
: It really is a decent value for money, but we do think OnePlus could have come up with a more original design, there's no denying that.
KingSam
:
"Could you send me one for free?"
PA
: Line up behind Altir!
phonearenarocks
:
"Which one is hotter - Emily Ratajkowski or the 1+5"
PA
: Hey, is that a rhetorical question or what?