OnePlus 2 vs OnePlus One: should you upgrade?
8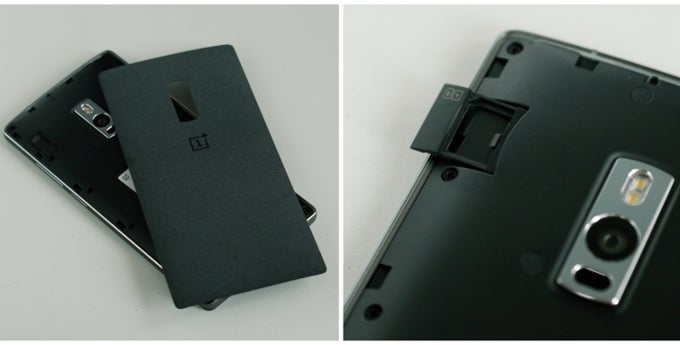 So, the
OnePlus 2
is finally
unveiled
and about to launch. Having went through the whole invite system to buy the One, you may wonder whether it's worth to go through the same ordeal and shell out the cash for the "2016 flagship killer". Well, let's see what's improved, and whether it's worth your time of day!
Same design language, slight facelift
The OnePlus 2 looks very similar to its predecessor. The updates to its body include a slightly different camera module (to house the laser focus sensor), a metal frame with a speaker grille on its bottom, and a touch-type fingerprint sensor home button at its front. As far as dimensions go, the OnePlus 2 is slightly thicker and ever-so-slightly heavier than its predecessor, which may be a bit of a letdown.
Needless to say, if you were to decide whether an upgrade is worth it purely based on how the device looks, then you'd be hard-pressed to find any good reason to get the OnePlus 2. It does look nice with the slight facelift, but the differences between the two generations are not night and day.
Display
Again, not much has changed. While we don't have access to display measurements as of yet, on paper, both screens seem pretty similar – a 5.5" panel with a 1080 x 1920 resolution adorns both the old and the new handsets. Of course, this is in no way a bad thing – the display on the OnePlus One did not disappoint, aside from being slightly on the bluish side. We like the fact that OnePlus didn't jump on the Quad HD bandwagon and kept the 1080p resolution for its new phone – we hope this will mean good things for the battery life. On the flip side, if you have been waiting for a beyond-crisp resolution to convince you to upgrade your One – we're sorry, but you won't find that on the OnePlus 2.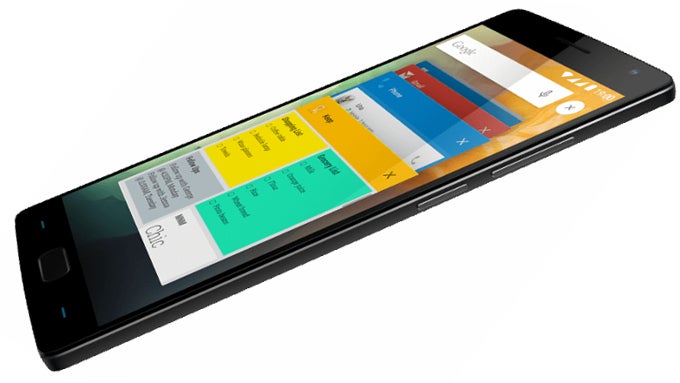 New UI
OnePlus and Cyanogen fell out of love some time last year, as the software developer signed an exclusive deal with India-based Micromax, just as OnePlus was trying to push into the country's market. This sparked a mini drama between both companies and eventually led to OnePlus gathering its own team to program a home-brewed UI for its new devices.
At first sight, the new OxygenOS UI looks to be as close to vanilla Android as Cyanogen OS was. It, again, offers a number of customization options, which are not present on Google's version of the OS, but doesn't seem to bog down the software with a bag of excess tricks. Early reports claim that OxygenOS is yet unstable and tends to crash from time to time, though, OnePlus still has some time to iron out the kinks before launch – here's hoping it's enough.
All in all, it looks like a jump from Cyanogen OS to OxygenOS will not feel too different or uncomfortable. Still, due to the fact that the latter is still new and probably unstable, we'd suggest holding off on purchasing before some more reports of the system's performance become available.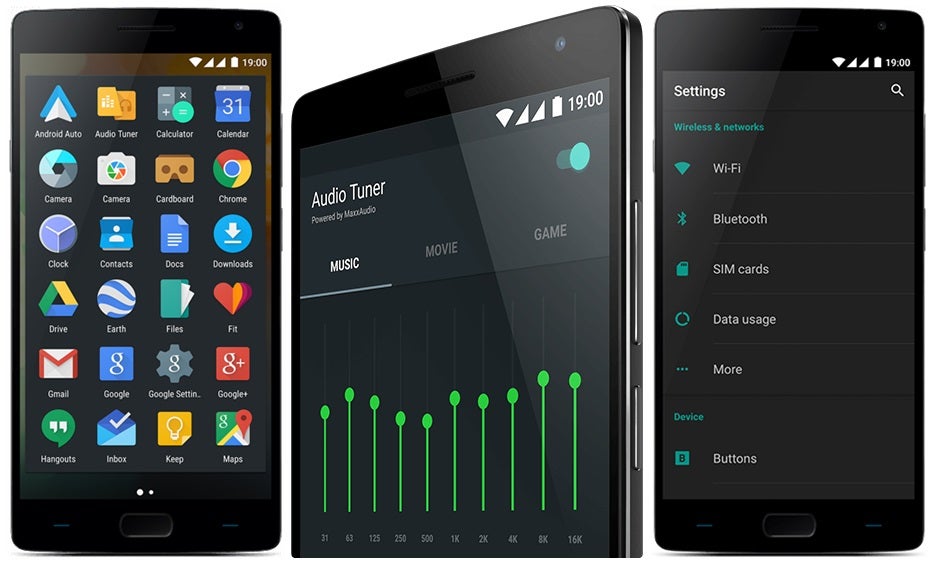 64-bit processor and 4 GB of RAM
Something that definitely sets the OnePlus 2 apart is its 4 GB of RAM. Certainly a rarity among smartphones nowadays, and we'd say it definitely adds a sense of future-proofing to the device. We assume that this amount of memory will be the norm among flagships in 2016, but for this year – OnePlus 2 is certainly a rare monster.
As far as the SoC goes – it packs a 64-bit Snapdragon 810, whereas the OnePlus One bears a 32-bit Snapdragon 801. Now, we know that overheating might be a concern here, and we can't wait to get our hands on a unit and do all the tests we can think of. However, tester reports claim that the phone doesn't seem to go too hot, or suffer a performance drop after excessive use, so, for now, we will take that for what it is. In terms of tech longevity – the OnePlus 2 is definitely the better bet. However, the One is still pretty snappy, so if you don't feel like it needs to be updated, we definitely see why you wouldn't.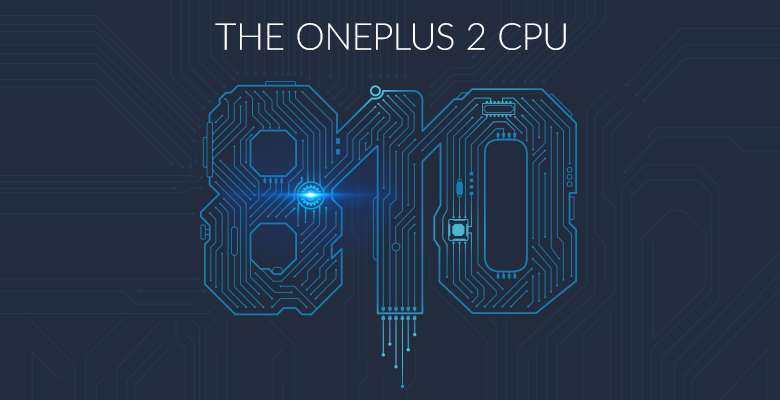 Camera
Both phones sport a Sony IMX214 13 MP sensor with an F2.0 aperture. The OnePlus 2, however, adds OIS and laser autofocus, so it's the clear winner here. Initial camera
samples
and
comparisons
are pretty impressive and we'd say that if a top-notch camera is the driving force behind your upgrade decisions, then you should definitely go for the OnePlus 2.
Fingerprint sensor
It's pretty clear-cut here – the OnePlus 2 has it, the OnePlus One does not. If you want to be a part of the cool-boys-with-fingerprint-scanners club, an upgrade is the clear choice for you. The OnePlus 2 sports a touch-type button on its front, which can also be customized to do various actions as you tap on it (it can do Samsung's double-tap for camera, but it can do anything else you set it to as well).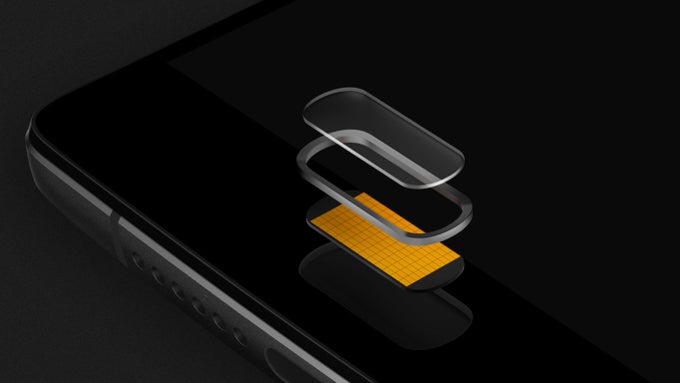 Conclusion
In all fairness, there isn't enough in the OnePlus 2 to warrant an upgrade from the One. Casual users, or even slightly more tech-engaged aficionados, will not feel inclined to ditch their old Flagship Killer just yet. This doesn't make the OnePlus 2 a bad device at all. It will definitely be alluring for hardcore fans, full-on tech heads, and newcomers to the brand, though, it's missing some of the high-tech flair, such as wireless charging, quick charging, and NFC. If anything, this comparison has shown us that the OnePlus One is still a pretty adequate device that can easily take you through 2015, as long as you don't insist on owning the newest piece of equipment from the company.