Oh So Orange Google Pixel 4 poses for the paparazzi
10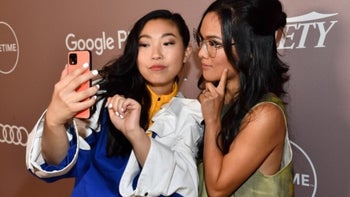 Google has stepped up its game this year in an effort to make the Pixels a legitimate challenger to the Apple iPhone and Samsung Galaxy S and Galaxy Note models. To do this, the 5.7-inch and 6.3-inch AMOLED displays on the Pixel 4 and Pixel 4 XL respectively will both refresh at 90Hz. This is 50% faster than traditional smartphones and will result in buttery smooth scrolling and smoother mobile game animation. In addition, a new feature called Ambient EQ will automatically adjust the screens on the handsets based on ambient lighting; if that sounds familiar, it's because Apple offers the same thing with its True Tone feature.
Google is betting the biometric security farm on Face unlock

For the first time, the Pixels will not rely on a fingerprint scanner to unlock the device and verify mobile payments. The only biometric sensor on the phone will be used for the enhanced Face unlock system that will employ 3D mapping to provide secure facial recognition. Like Apple did when it unveiled Face ID with the
iPhone X
in 2017, Google is putting a lot of faith in Face unlock. The sensors needed for Face unlock are located inside the phone's large forehead. Also found there will be the radar-based Soli chip that will drive the Pixel's Motion Sense gesture system. With a wave of the hand, Pixel users in some countries will be allowed to dismiss an alarm or timer, skip a song or video on certain streaming content apps, and silence a call.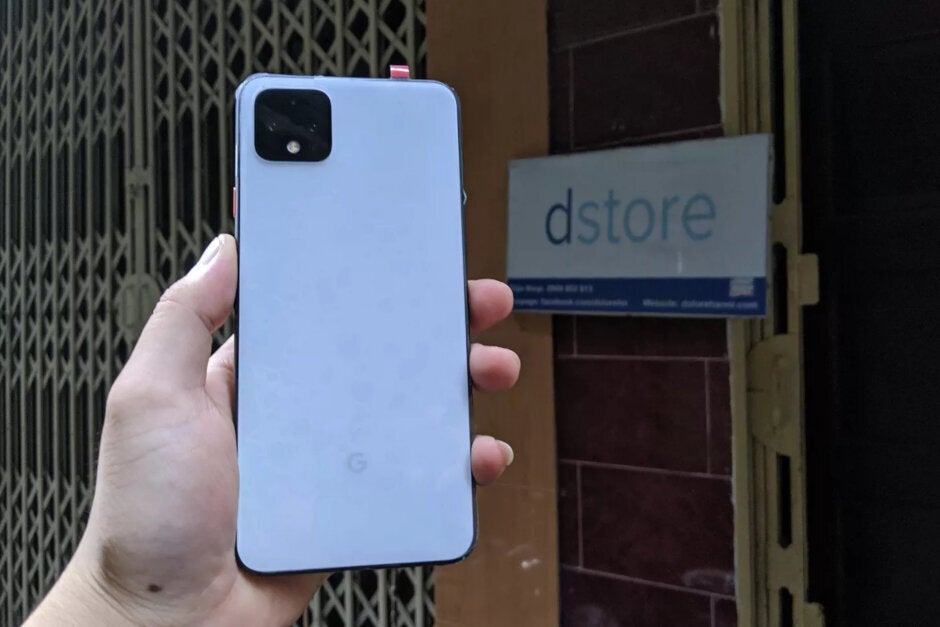 For the first time, there is more than just one camera on the back of a Pixel handset
The phones will be powered by the Snapdragon 855 Mobile Platform with 6GB of memory inside along with 64GB or 128GB of storage. And for the first time since the Pixel handsets were introduced in 2016, the new models will have two cameras on the back. Besides the standard 12.2MP primary camera (which does have a slightly wider aperture of f/1.6 to allow more light in), there will be a 16MP telephoto camera. An 8MP selfie snapper is in front. The second generation of Night Sight will be available; this is the technology that snaps viewable pictures under low-light conditions. Night Sight 2.0 will allow users to take longer exposures so that the phone can be used for astrophotography. Google plans to promote the ability of the new Pixels to shoot photos of the stars in the night sky.
The battery on the Pixel 4 will weigh in at 2800mAh while a larger capacity 3700mAh battery will power the Pixel 4 XL. The Pixel 4 will receive three years of Android updates which means that it will receive Android 11 (2020), Android 12 (2021) and Android 13 (2022).