Here is a little closer look at the Motorola Moto 360
32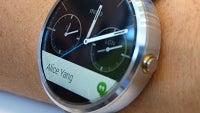 During the second day of Google I/O 2014, the folks from Motorola set up some more in-depth demonstrations of the Moto 360 in action.
The Moto 360 and the Moto X devices were both in demo mode, and just like last year, Wi-Fi often played the role of a unicorn, just when you think you got it, it drops again. So, the demo was hindered a bit by a heavily congested network.
Specifications are still not forthcoming for the Moto 360, nor is price or release date. Those frustrations notwithstanding, the Moto 360 continued to draw the majority of developer and media traffic. It is not the thinnest looking watch, but its build factor is quite attractive. The face has nearly no bezel, and despite being round, the diameter is notably bigger than the 1.6-ish-inch diagonal screens on the competitors, thus it makes good use of the space when rendering alerts and images.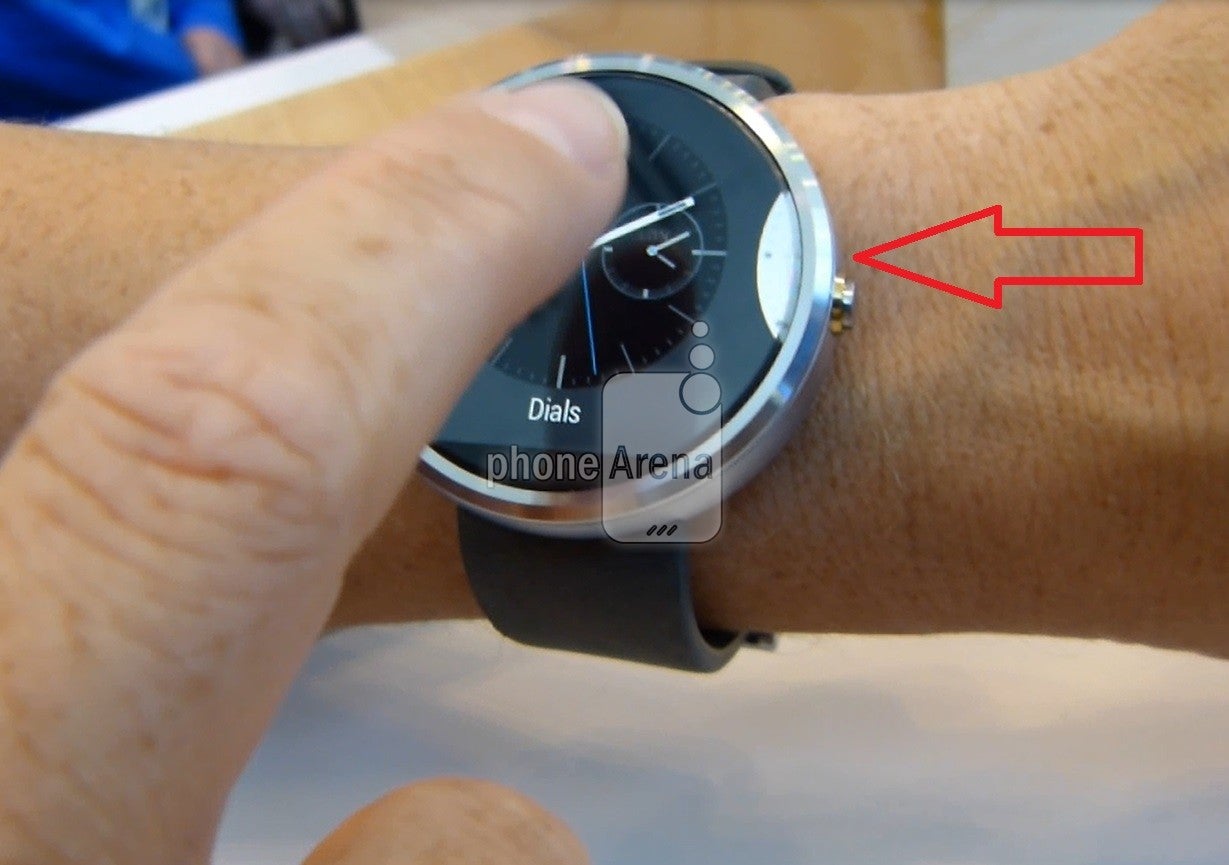 We almost grabbed a look at the white watch face that is clearly on the Moto 360, but Motorola is keeping mum about it.
This demonstration is as much about Android Wear as it is the Moto 360. The Moto 360 display is not "always on," so there are sensors that can detect when you bring the watch up to check the time and illuminate the display.
Since it follows the classic round watch motif, there are different faces you can select for the Moto 360 too. In fact, we almost spotted a white-watch-face and nearly got a picture earlier before the demo, but one of the reps spotted us, and intervened. So, there will be watch faces that are dark themed, as well as light themed. Oh, the intrigue! It might be the last image in the slide show we showed you earlier today, showcasing the winners of
Motorola's watch face design contest
.
Among the three watches on display at Google I/O, each has its own distinct feature. The Moto 360 sets itself apart because it is round and that also arguably makes it the nicest looking. Spec-wise, the display is probably somewhere in the middle between the Samsung Gear Live and LG G Watch. The leather straps looks nice too. As long as the Moto 360 is competitively priced and makes it to market sooner rather than later, we think it will sell quite well.