OTA updates are coming to the HTC EVO 4G, EVO Design 4G, and Samsung Epic 4G - adios Carrier IQ?
5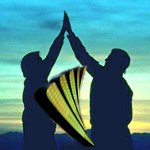 Well, well, it seems as though
Sprint
decided to go full steam ahead in bringing software updates to three of its devices – the HTC EVO 4G, EVO Design 4G, and the Samsung Epic 4G. Recently, the
HTC EVO 3D received one for itself
that removed
Carrier IQ
from the device, and based on that, it seems fitting that the same thing is happening to these three smartphones
If you look below at the first bullet under each device below, you can clearly notate that the first fix on there is "
security update
." More than likely, it's probably the removal of Carrier IQ off the devices, especially considering the
big news surrounding it of late
. In addition, it was only a couple days ago when Sprint went on the
record to announce the removal of Carrier IQ
off its phones, therefore, it's more than likely that this is the case with these new updates.
From the sound of it all, the update for the Samsung Epic 4G is being pushed out as we speak, however, you'll need to
manually check
for it on the HTC EVO 4G and EVO Design 4G seeing that it won't be rolling out until later on in the month – January 24th to be exact.
Security Update
Updated Peep client ( to align with Twitter)
Battery life improvements
Security Update
Updated Peep client (to align with Twitter)
Updated Sprint Zone client
Battery life improvements
3LM Enterprise Tool Access (no user interface changes)
Security update
Speaker feedback fix
The QIK and Asphalt 5 applications are no longer preloaded. When opening the applications using the application icon, you will be redirected to the Android market to download and install the full application.
source: Sprint (
1
,
2
, &
3
) via
Android Police