Sprint confirms the removal of Carrier IQ software from phones starting in January
7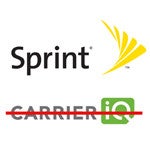 We reported yesterday that the latest update for the EVO 3D
removed Carrier IQ
, the
scandal-plagued
network diagnostics tool. Sprint has confirmed to us today that this is indeed happening, and more devices will see the offending software removed as they get maintenance updates.
Stephanie Vinge, Sprint spokeswoman on privacy and security issues, indicated that "we have weighed customer concerns and we have disabled use of (Carrier IQ) so that diagnostic information and data is no longer being collected. As we are no longer using the tool, we have decided to remove Carrier IQ from all devices through a maintenance release process."
She also reiterated that Sprint, which had installed the software on
26 million of its phones
, never used Carrier IQ to collect or log any sort of personal information, including text messages, phone calls, emails, photos, etc. Instead, Sprint indicates they used Carrier IQ to help certify phones prior to release, and to keep tabs on aggregate data to see where dropped calls and other network problems may crop up.
Commenting on the process, Vinge stated:
"The tool will be removed through an over-the-air software update process. This means that - as we do for other device updates and maintenance releases - you will receive notice on your device of a maintenance update and upon initiating the update, the software will be removed. We are carefully testing this process first on each device to limit any potential inconvenience for customers as much as possible."
So there you have it. Carrier IQ has already been disabled on Sprint's network, and the EVO 3D update is the first of many that will remove the software from your phones. We imagine Sprint will need to find another, less contentious way to monitor network performance at some point in the future. It's impossible to say whether this will quiet the various
class action lawsuits
that cropped up in the face of the Carrier IQ scandal, but you have to credit Sprint for quickly responding to consumer demand.
Sprint customers – does this response make you feel better about the Carrier IQ situation?
source: Sprint