The ins and outs of Carrier IQ revealed by the company behind it
7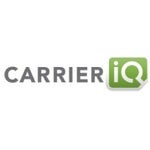 Is Carrier IQ really that big of a threat to your privacy? It seems like you would still get a different answer to that question, depending on who you ask, which is probably why the company behind the controversial software published a detailed report explaining the modus operandi of its product.
Although the report does not contain any Carrier IQ facts that can be seen as direct privacy threats, the company admits that text messages
do
get collected in certain, yet rare circumstances. In particular, that happens when a text message interferes with an ongoing call or a data session. However, the company states that it is working on ironing out this glitch, and that the actual content of the text message cannot be read as it is encrypted. Furthermore, multimedia messages, e-mail, and web site data is not recorded, according to the report.
Another issue that the report addresses are
Trevor Eckhart's accusations
that Carrier IQ logs unencrypted user data on Android devices. According to the company behind the software, Trevor's conclusion is inaccurate as it is based on analyzing "debug messages from pre-production handset manufacturer software." Once the phone is activated, debugging messages get turned off, thus posing no risk to a user's privacy, as the report clarifies.
So, Carrier IQ may not be that scary as it once seemed and its alleged eavesdropping abilities could be nothing but fiction after all. If you are interested in learning more about Carrier IQ, the entire report is available as a PDF document at the source link below.