Nokia's Q4 operating margin better than Q3, but its market share slips with 2% in 2010
4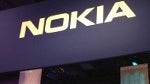 Nokia just announced its fourth quarter and full year 2010 results. As expected with the introduction of higher-end smartphones like the
Nokia N8
, and
Nokia C7
, the operating margin in its "Devices&Services" division received a slight bump to
12%
in Q4, compared to 11.3% in Q3, but was lower than the 14.9% of Q4 in 2009.
This is largely thanks to the increase of the average selling price of a Nokia handset to
$94
(69 EUR) from $88 (65 EUR) in Q3. This operating margin is in line with what the others are making, with the notable exception of Apple, whose margin is huge. Nokia also diminished its market share in the mobile industry in 2010 to
32%
, from 34% in 2009, according to its own calculations. Thanks to the large volumes of basic handsets they sell, like the Nokia C3, which made the company number one in QWERTY phones sales last quarter, the Finns are still the largest cell phone manufacturer in the world, although the second Samsung
threatened
to change that by 2014.
Nokia now sees 4 million downloads a day from its Ovi application store, and it also expanded its Ovi Maps service to
180 countries
total, in 100 of which Nokia offers free voice-guided navigation. Still, in the end the bottomline is what really matters, and Nokia has managed to eke out
$1.2
billion of operating profit (884 million EUR) of profits for the full 2010, a 23% decrease from 2009.
Compare that to the
$6 billion
net profit Apple made in just Q4, and you get the picture. Going forward Nokia predicts even lower operating margins for the January-March period of this year - between 7 and 10%, which is explicable, considering no interesting handsets are hitting the market from the Finns in that period. Nevertheless the new CEO Stephen Elop seems firmly decided to turn the ship around:
"
In Q4 we delivered solid performance across all three of our businesses, and generated outstanding cash flow. Additionally, growth trends in the mobile devices market continue to be encouraging. Yet, Nokia faces some significant challenges in our competitiveness and our execution. In short, the industry changed, and now it's time for Nokia to change faster.
"
The company will be holding a press event on February 11th in London, where it will reveal its strategy going forward.
source: Nokia