Nokia wins another injunction against HTC in Germany; ruling covers all Android powered HTC devices
52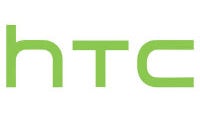 Nokia has received an early New Year's present from Judge Dr. Matthias Zigann and the Munich I Regional Court in Germany. The judge handed Nokia an injunction against all Android powered HTC devices in the country, including the
HTC One
, ruling that HTC had infringed on a Nokia patent. The European patent, EP1148681, covers the transferring of resource information, like a URL address, between two devices connected via Bluetooth or NFC.
HTC will no doubt appeal this ruling, but unless it can convince the judge that it is likely to emerge victorious with its appeal, Nokia will have a chance to block the sale of all of these HTC devices, including forcing a recall from resellers. But in order to protect HTC in case it does win on the appellate level, Nokia will have to post a bond of 400 million EUR ($550 million USD).
Considering that we are talking about the possibility of a permanent, not a preliminary injunction here, there is a lot at stake for HTC. In fact, the patent involved covers something that is on almost every Android model. Nokia is allegedly in the midst of negotiations with Google owned Motorola, to license the patent. HTC, meanwhile, is challenging the validity of Nokia's patent before the Federal Patent Court of Germany.
About ten days ago,
Nokia won an injunction against all of HTC's Android powered devices in Germany
, from a different group of judges. The patent in that case dealt with the use of a PC's USB port by a smartphone.
source:
FOSSPatents
via
WMPoweruser