Nokia to introduce new phone on January 26th
This article contains unofficial information.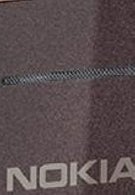 At the same press conference at which Nokia
announced
it would offer free Ovi Maps Navigation on its smartphones, Nokia's U.K. chief Mark Loughran confirmed to Pocket-Lint that a new handset would debut on January 26th. That is the day before Apple will most likely be hogging the world's technology press by debuting the Apple tablet and presenting new iPhone news. Before Loughran could spill the beans on precise details of the new phone, Nokia's PR department stepped in and cut him off. Between the strong reception and momentum that Android devices have been receiving lately, and the hype surrounding the Apple tablet and iPhone OS 4.0, Nokia has been stuck in the middle despite getting strong reviews for the Maemo powered N900. So what will the Fins be showing off on the 26th? The timing of the announcement means it probably is nothing terribly unique and different from the status quo because it appears that Nokia itself doesn't think that this device can push Apple off the front page. Your guess?
source:
Pocket-Lint