Nokia sells more real estate to raise cash
25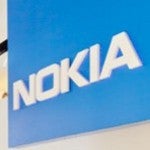 Nokia sold its Headquarters in Espoo for 170 million EUR or $222 million USD
. But Nokia didn't depart the facility, it leased it back from the new owners. Earlier in March, it had sold its New York Headquarters. What brings this up is the news that the Finnish based handset manufacturer did some more pruning of its real estate portfolio.
On Tuesday, Nokia told the Finnish Stock Exchange that it had sold its
Peltola campus
for 30.5 million EUR ($40.8 million USD). The buyer was a company called Technopolis which provides business space in the country. 37,600sqm of the campus is rentable space. Nokia will lease back a small portion of the building.
"As we have said, we are focusing on our core business and evaluating the sale of non-core assets like real estate. Nokia and Technopolis have collaborated in Oulu for more than 20 years, so they are a natural partner for us. We will continue our operations at the campus as before.-Juha Olkinuora, VP, Nokia
Despite some success with its current top of the line
Nokia Lumia 920
, the company remains an also-ran in the global smartphone industry. The one time leader in the global smartphone market, Nokia is expected to soon introduce a
new high-end Windows Phone model
with a camera sensor similar to the 42MP one that adorns the
Nokia 808 PureView
.
source:
GlobalNewsWire
via
BGR